Cancellation of bikini round at Miss World pageant shows respect for women: organizer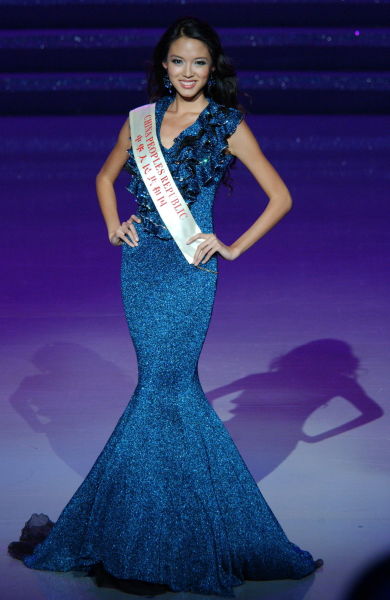 Zhang Zilin, the 57th Miss World. [Photo/Agencies]
The Miss World China pageant will highlight Chinese culture as an important criterion this year, and the elimination of the swimsuit section has not affected sponsorship, organizers have said.
The Miss World competition has scrapped the swimsuit portion of its competition out of respect for women and cultural diversity, said Yu Zichuan, secretary-general of the Miss World China Organizing Committee.
A competition with girls in underwear shows no respect for women and is misleading in beauty pageant conception, according to the comittee.
China has delayed launching Miss World China, usually held in March, to make changes to the way contestants are chosen for the beauty pageant, Yu said.
The selection process will become more open and interactive this year, favoring real-life environments to test participants' skills and talents, such as cooking, Yu said.
Scholars familiar with traditional Chinese culture and etiquette, such as scholar Yi Zhongtian and professor of mass media Yu Dan, are among the tutors who will train the participants. One of their focuses will be the ancient text "Di Zi Gui" (Standards for Being a Good Student and Child).
The committee will later initiate a nationwide reading of classic texts focused on traditional Chinese culture, especially Confucianism, Yu adds.
Yu said Chinese beauty pageant contestants are also expected to master Chinese culture and help spread the influence of China.
Yu also said the organizing committee is placing stricter requirements on finding sponsors this year, which include some Fortune Global 500 companies.
Miss World China will run regional selections from June to August, and the final will be held in September. The winners will receive further training for the final of Miss World in Sanya.
Related:
Miss China isn't just a pretty face, former beauty queen says