Miss China isn't just a pretty face, former beauty queen says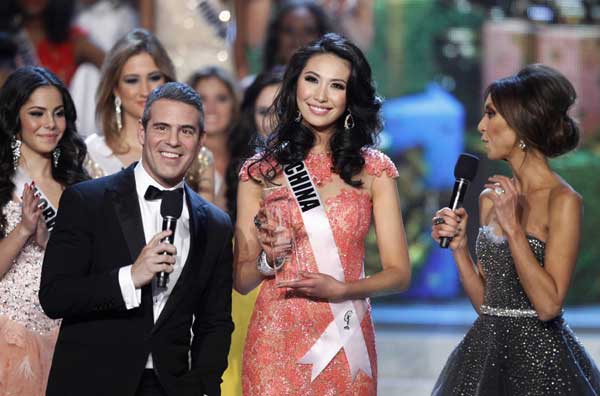 Xu Jidan represented China at the Miss Universe pageant in Las Vegas in 2012. She was awarded the prize for Best National Costume. Photo provided to China Daily
Xu Jidan, a former beauty queen, has turned into a professional who helps other young women compete in the Miss Universe China pageant.
After winning the title in 2012, Xu represented her country at Miss Universe, in Las Vegas, where she was awarded the prize for Best National Costume.
"I don't want to be only a model. I want to do something more challenging, to be involved with what's going on behind the scenes," says the stunning 24-year-old, who is about 1.78 meters tall.
Xu is the executive manager for Miss Universe China, a job she has held since 2013.
She studied costume design at Donghua University in Shanghai, and wanted to do something more interesting than the nine-to-five routine.
After her one-year reign as Miss Universe China that required her to raise public awareness for charity, she joined the pageant management.
"Everyday work is unique. I meet a lot of interesting people such as celebrities and young candidates," she says.