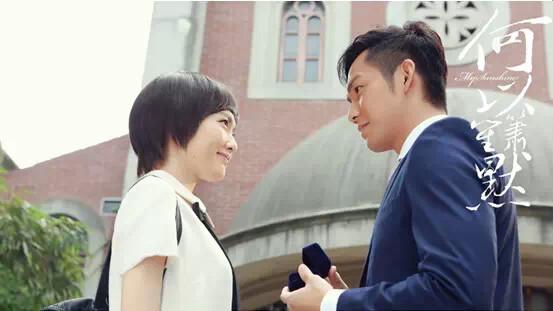 A poster of Silent Separation, a popular Chinese TV series which has been sold abroad.[File photo]
A trade fair for domestic and foreign TV production companies to buy and sell shows has opened at Shanghai's annual TV Festival. At the fair, we hear from industry insiders who talk about how Chinese shows perform in the international market.
More than a thousand TV shows are being promoted at the trade fair, ranging from reality shows to documentaries. One local producer says Chinese productions are improving, and his company is selling more shows overseas.
The TV festival attracted about 500 exhibitors this year, the most in its history. About 40 percent are from overseas. And the foreign producers say they are interested in Chinese productions such as costume dramas and reality shows.
A producer from Singapore says the market share for Chinese TV shows in her country is growing by about 10 to 20 percent a year. She says China is good at producing historical dramas and entertainment programs such as singing contests, but more contemporary dramas face cultural and language barriers.
Some viewers say Chinese TV dramas need more diversity of topics.
China is the world's biggest producer of TV dramas, with over 15,000 episodes last year. But Chinese-made shows account for only 5 percent of the airtime outside the country.