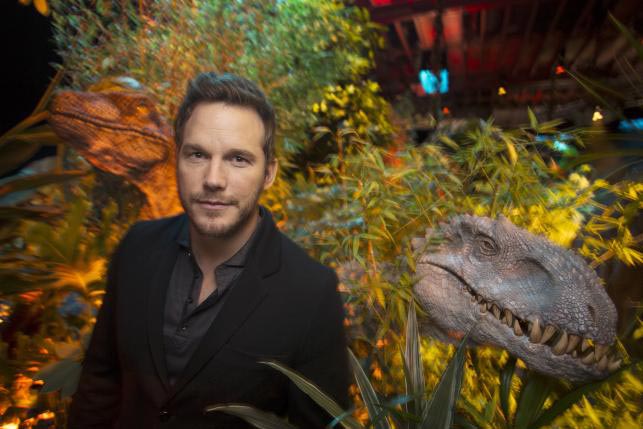 Actor Chris Pratt stars in upcoming film "Jurassic World". [Photo/Agencies]
The dinosaurs are bigger, the rides are scarier and there's a dashing new leading pair as the main attraction: "Jurassic World" is open for business again and hoping to entice a new generation used to getting more bang for its movie buck.
The film, out in US theaters on June 12, revives the classic sci-fi action franchise that began with Steven Spielberg making dinosaurs come to life in 1993's "Jurassic Park."
But two decades on, as Bryce Dallas Howard's Claire slyly says in the film, no one is excited about seeing a dinosaur anymore. Yawn.
That's why the theme park in which "Jurassic World" is set needs to amp up the danger for visitors drawn by the adrenaline-fueled experience of getting up close and personal with dinosaurs.
Mirroring the film's attempt to reboot an old franchise with more thrills, the park has hatched a new hybrid creature attraction, the bigger, badder Indominus Rex, created in a lab from a test tube mix of dinosaurs.
But the monster has a mind of her own, and as fans of the original franchise have learned, never turn your back on a dinosaur.