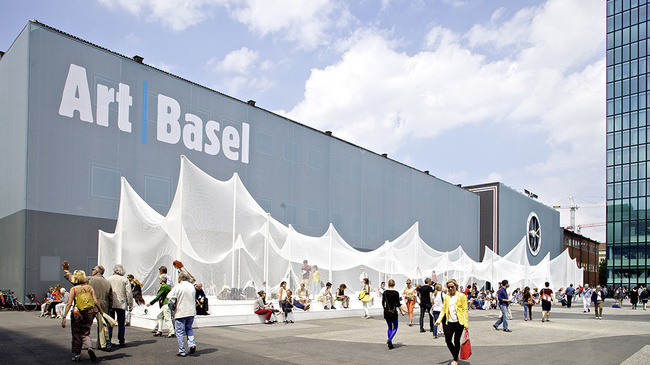 [File Photo]
Works by more than 4,000 modern and contemporary artists go on view at the 46th Art Basel which runs for four days from June 18 in Basel, Switzerland.
Examples from 284 of the world's leading galleries in 33 countries from Europe, North America, South America, Asia and Africa will be exhibited.
Divided into eight sectors, the event offers a diverse collection of work, including pieces by established and newly emerging artists, curated projects, site-specific experiential work and film. Visitors will discover work including paintings, drawings, sculpture, installations, prints, photography, video and digital art.
The number of Asian participant institutions this year will grow, according to organizers.
Dubbed the "Olympics of the art world" by the New York Times, Art Basel is one of the most prestigious international art fairs. It was founded in 1970 and is staged annually in Basel, Miami Beach and Hong Kong.