Head's up for Year of the Goat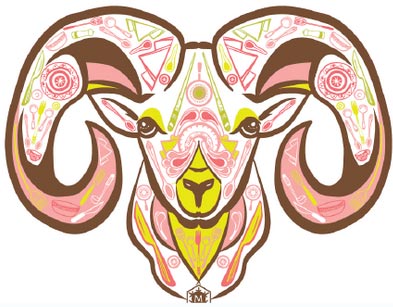 Ma Xuejing / China Daily
Some Chinese believe people can replenish different parts of their bodies by eating the same part of an animal. So don't be too surprised if, on a visit to Northwest China's Ningxia Hui autonomous region, you are served a boiled goat head, possibly with two innocent goat eyes staring back at you.
This Ningxia specialty is generally only served by local people to the elders in their families or to guests from far away-to show their respect and warm welcome. The goat's head is not only seen as the most delicious and nutritious part, it is also believed that it will benefit the diner's brain and eyesight.
A well-cooked goat head will be cut into pieces instead of maintaining the shape of a head, says local chef Ma Yaohong. Three parts of the goat head-the brain, eyeballs and tongue-would be served with a variety of side dishes. If diners are not told they are being treated with goat head, he insists, they will not realize it from the shape and smell.
Ma, 46, has been cooking goat heads since he was a teenager. He says the most delicious part is the pair of eyeballs.
"We always said we would cook all night just for a pair of eyeballs," says Ma, owner of Zheng Zheng Hong Restaurant, an Islamic food restaurant in Yinchuan, the region's capital.
He says that unlike eyeballs of fish or other species, the eyeball of a goat is just like any piece of meat from the animal: It is tender and juicy, with no smell of mutton. The eyeballs need to be eaten with sauce made with salt, vinegar and garlic, he says.
The brain, meanwhile, tastes just like tofu. Ma suggests mixing salt and pepper or chili into the brain and eating it with a spoon.
Ningxia has a large population of Hui people, who have developed their own Muslim food traditions with local features ever since Islam came to China. Scholars say Islam expanded gradually across the maritime and inland silk routes from the 7th to the 10th centuries through trade and diplomatic exchanges. Chinese Muslims, they say, have been an integral part of the country's society for 1,400 years.
Beef and mutton are the two most popular foods of local people, as well as for tourists who are eager to sample the authentic regional fare.