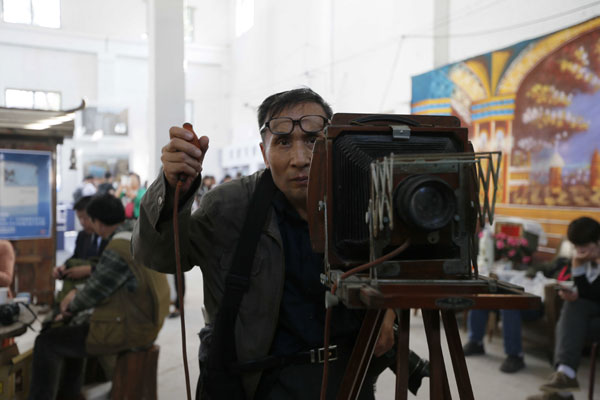 China's rural photographers bear witness to the country's rapid development from the 1950s to the 1980s. [Photo/China Daily]
A new book collects the oral history of an old trade - that of rural photography from the days before cameras were widely available. Xing Yi reports.
Into the Village Comes the Photographer develops a portrait of a bygone breed of rural photographers in Henan, Shandong, Anhui and Jiangsu provinces, who plied their trade before cameras became ubiquitous.
Author Wang Yong says he felt a responsibility to record this largely forgotten legacy.
The 39-year-old, who's also a photographer from an Anhui village, spent whatever free weekends he had over the past three years interviewing the 24 photographers featured.
"There are few written works about China's rural photographers since more attention has been paid to photography's development in big cities," Wang explains.
"I was racing against time."
Many of these photographers have died, and their works have been lost.
"Whenever I was on the road to a town hunting for old studios and photographers, I feared they might no longer be around."
The book is supplemented with 300 photos of villagers and props from the 1950s to the 1980s.