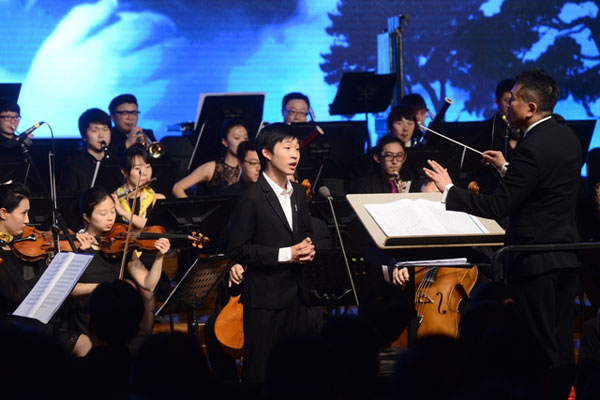 A view from the Summit New Year Concert in China World Summit Wing on Jan 1, 2014. [Photo provided to chinadaily.com.cn]
China World Summit Wing is collaborating with the EOS Repertoire Orchestra to present a classical music concert in the tallest CBD building in Beijing on Jan 1 to celebrate the New Year.
The orchestra will feature renowned conductor Hu Yongya, pianist Tan Xiaotang and violinist Clara Jumi Kang from Germany, as well as 90 EOS musicians.
Together, they will showcase various classical music masterpieces from such celebrated composers as Tchaikovsky, Johann Strauss II and Sarasate.
The Summit New Year Concert will start with a cocktail reception and gala dinner. The concert will be held in the hotel's Summit Ballroom, the capital's largest pillarless hotel ballroom.
The concert will be the second crossover between the hotel and the orchestra.
"I look forward to our second cooperation," said conductor Hu Yongya, also the art director of EOS Repertoire Orchestra. "The 2014 New Year concert was a new attempt for us, and it showed that classical music could be very well blended into a modern lifestyle."
For tickets and other details, call 010-8571 6459.