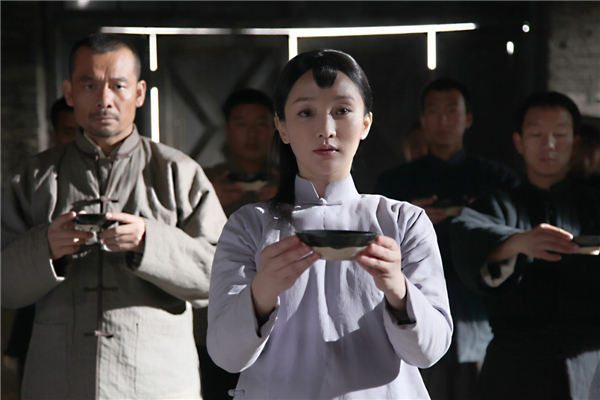 The 40-year-old film star Zhou Xun plays a 19-year-old protagonist in the 60-episode TV series Red Sorghum. Photo provided to China Daily
Zheng has directed a series of popular productions, including the historical drama The Legend of Zhenhuan, which has been adapted into a six-episode miniseries for broadcast in the United States.
In an October media conference sponsored by Beijing Satellite Channel, Zheng said he didn't expect Zhou to agree.
"It's like a dream come true," he says.
"Zhou had always been in movies. It's unbelievable she said yes to the TV series."
The actress hadn't performed on the small screen for a decade. She says adjusting to the tight schedule was challenging for the first month.
A 120-minute movie typically takes three months to shoot. But a 45-minute episode of Red Sorghum was finished in two to three days, which is a comparatively slow pace for domestic TV dramas, Zheng says.
"There are so many dialogue scenes," Zhou says.
"I was sick of remembering the lines."
Literally.
"One day, I almost vomited from trying to recite so many lines."