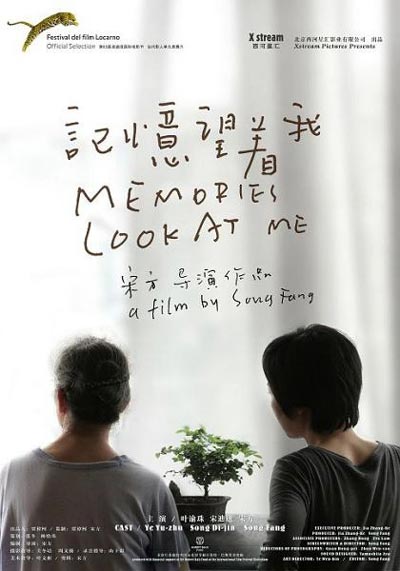 The poster for director Song Fang's arthouse film, Memories Look at Me. Photo provided to China Daily
The good news is that China's booming film market has set a new record. The films screened in 2013 earned a total of 21.7 billion yuan, compared to 17 billion yuan in 2012. Fifty-nine movies—32 of which were made in China—crossed the 100 million yuan mark. Domestic films claimed a 58 percent share of the country's film market in 2013—the highest figure since the 2002 reform of the country's film industry.
The industry reports forecast China will have a bigger film market than the United States by 2020.
Seven of China's 10 top-grossing films were domestic productions. The leading film was the fantasy adventure Journey to the West: Conquering the Demons, which grossed 1.24 billion.
Some 23 films, including Memories Look at Me, each brought in less than 100,000 yuan.
The reports cite a survey that finds more than 60 percent of filmgoers have at least a college degree. Half are office workers, and 70 percent visit cinemas at least once a month.
About 60 percent are women. And nearly 54 percent are ages 25 to 39. About 33 percent are 18 to 24.
Small-town youth comprise the fast-growing new target market, the reports say.
Less population mobility in second- and third-tier cities provides a captive audience.