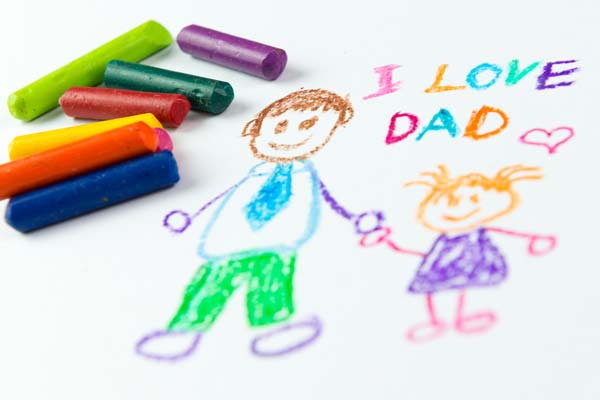 [Photo/China Daily]
A new book explores the impact of fathers on their children's development, from roughhousing to vocabulary-building to teen pregnancy. We still have a lot to learn, Mark Oppenheimer reports.
When our young daughters first decided to play on top of our Honda minivan, parked in our driveway, my wife was worried. But to me, it seemed no less safe than chasing a ball that frequently ended up in the street. And they loved the height, the novelty, the danger. So I let them stay. They never fell. And with the summer weather here, playing on the car is once again keeping them occupied for hours.
Now that I have read Paul Raeburn's Do Fathers Matter?, I know that my comfort with more dangerous play-my willingness to let my daughters stand on top of a minivan-is a typically paternal trait. Dads roughhouse with children more, too. They also gain weight when their wives are pregnant and have an outsize effect on their children's vocabulary. The presence of dads can delay daughters' puberty. But older dads have more children with dwarfism and with Marfan syndrome.
In Raeburn's book, there is plenty of good news for dads, and plenty of bad. A zippy tour through the latest research on fathers' distinctive, or predominant, contributions to their children's lives, Do Fathers Matter? is filled with provocative studies of human dads-not to mention a lot of curious animal experiments. But above all, Raeburn shows how little we know about the role of fathers, and how preliminary his book is. Its end is really a beginning, a prospectus for further research.
Raeburn writes that "as recently as a generation ago, in the 1970s, most psychologists" believed that "with regard to infants, especially, fathers were thought to have little or no role to play". When it came to toddlers and older children, too, the great parenting theories of the 20th century placed fathers in the background. Freud famously exalted, or damned, the mother for her influence. John Bowlby's attachment theory, which he developed beginning in the 1940s, focused on the mother or "mother-figure".