TV host Ni Ping says on social media that she had Botox injections, and a man and his daughter receive master's degrees in Guangzhou - on the same day.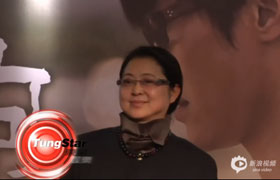 CCTV host has Botox
Ni Ping, 55, a China Central Television (CCTV) host, revealed on her micro blog on Wednesday that she has had Botox injections aimed at improving the appearance of facial wrinkles, 21CN reported.
Ni became well-known in China in the early 1990's when she started to host CCTV's annual New Year Gala - and she served as host a total of 13 times.

She left her position in 2004 but returned to CCTV in April, and is now hosting a program involving finding missing people.




Father, daughter receive degrees on same day
A man and his daughter received their master's degrees on the same day in Guangzhou.

Wu Chiang-nan and his daughter, who are from Taiwan, received master's degrees in medicine from Guangzhou University of Traditional Chinese Medicine on Thursday. Wu's wife received a doctoral degree at the university years ago.



10-month-old gets newborn's organs
A 25-day-old newborn saved a 10-month-old baby with his liver and kidneys in Guangzhou on Wednesday, Guangzhou Daily reported on Friday.

The newborn, the elder of twins, was diagnosed with complex congenital heart disease soon after birth on May 30.

After 25 days' treatment, the baby died, and the father decided to donate the organs. The liver and kidneys were transferred to a 10-month-old baby with severe hepatic failure.



Trains stranded after power outage
Seven trains on the Beijing-Tianjin high-speed line were stranded on Thursday after a piece of cloth was blown onto the high-voltage power lines, causing an outage, Beijing Youth Daily reported.

The accident also delayed twelve other trains. The trains were delayed or stranded at 6:18 pm and resumed operations at 7:43 pm.



Top gaokao scorer abandons dream
Jiangsu province's top scorer in the gaokao, the national college entrance exam, this year changed his mind about studying journalism after reporters who interviewed him persuaded him to stay away from the craft.

Wu Chengjie wanted to pursue his long-cherished dream of studying journalism at Peking University, but the journalists talked him out of it. Wu is now considering a major in finance.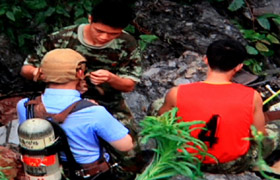 Rotten ginger fumes blamed in 5 deaths
Five people harvesting ginger died on Friday when heavy rain caused a rotten patch of the root to emit poisonous carbon monoxide, local authorities said.

A couple in Dafeng village of Qimen county, Anhui province were found unresponsive on Friday morning in a pit used for storing ginger, a spokesman with the county government said.

Three villagers who tried to pull them out fell unconscious and died before others called the police.