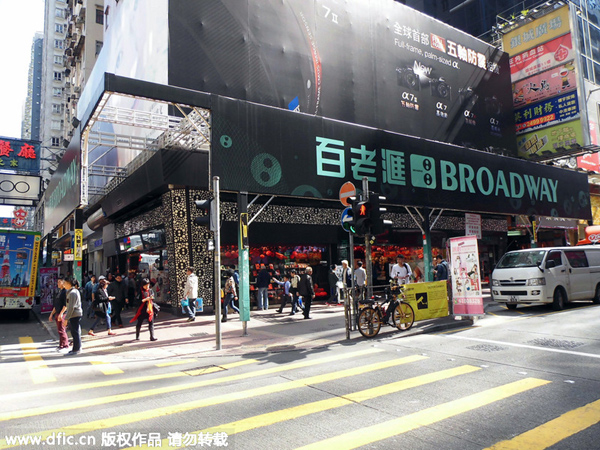 Photo taken on Jan 21, 2015 shows a commercial street in Hong Kong, a city which has attracted many tourists from the Chinese mainland for its shopping opportunities. [Photo/IC]
Related: What are Shenzhen shoppers buying in Hong Kong?
Unlimited visits to Hong Kong by residents of Shenzhen, south China's Guangdong province, have been restricted to one visit a week per person, Xinhua reported on Monday quoting a source from the Ministry of Public Security's Bureau of Exit and Entry Administration.
The new policy was enacted on Monday. Shenzhen authorities have ceased issuing the permits that allow Shenzhen residents multiple entries to Hong Kong. New permit holders can only enter Hong Kong once a week with a maximum stay of seven days.
The trial of unlimited visits in Shenzhen was carried out in 2009 upon the request of the Hong Kong SAR government.
The mainland tourists' visits have boosted Hong Kong's economy, created more local jobs and enhanced people-to-people exchange between the two cities, but, at the same time, also created problems, such as increasing pressure on the port and raising the number of tourists to such a degree that it has exceeded Hong Kong's capacity, said an official of the administration.
The curb is the central government's effort to adjust to the new situation, he said.