HONG KONG - Hong Kong's Chief Executive Leung Chun-ying said on Monday that the new entry scheme for Shenzhen residents is aimed at cutting back on parallel trading.
Leung, speaking with local media, said the new permit was proposed by Hong Kong Special Administrative Region government in June last year.
"it is now nearly one year since we put forward the proposal, the reason why it took nearly a year is partly because it is a major move, secondly there is unruly protest by certain members of our community...increased the difficulty in our discussion with the mainland authorities, and it hurt the feelings between the peoples of Hong Kong and the mainland," Leung said.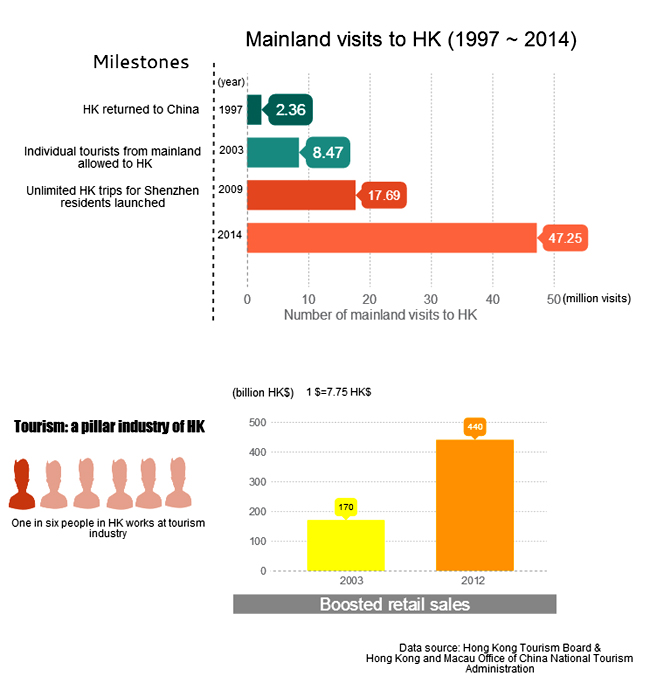 He said it is not easy to adjust the entry scheme and expressed his gratitude to the central government, the Guangdong provincial government and Shenzhen municipal government.
The current multiple-entry scheme was introduced in April 2009, drawing 1.47 million visitors from April to December that year. The number rose to 4.1 million in 2010, and 14.9 million last year.
Leung said the number of Shenzhen residents who visit Hong Kong twice a week amounts to 4.6 million last year, as much as 30 percent of whole visitors in the current multiple-entry scheme.
Leung said the new arrangement does not apply to those who already hold multiple-entry visas.
He said Hong Kong's commerce bureau and tourism authorities will launch a series of promotional campaigns to welcome tourists.
Leung said Hong Kong authorities will continue to crackdown local parallel trading after the scheme kicks off.
China's Ministry of Public Security (MPS) on Monday morning announced new changes to the multiple entry scheme for Shenzhen residents, limiting their trips to Hong Kong to just once a week.
In addition to the once-a-week ruling, the maximum length of stay for Shenzhen residents in Hong Kong is no longer than seven days, according to the circular released by the MPS.
According to the new scheme, the one-visit-a-week permit would be issued from April 13.