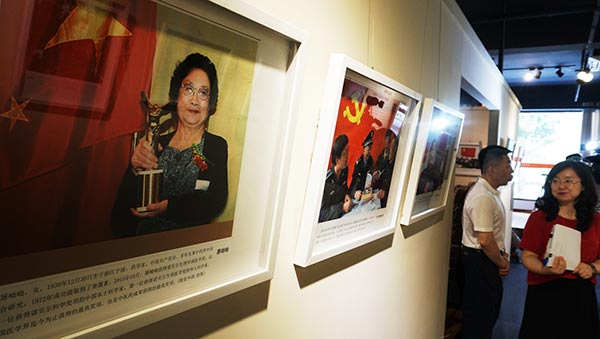 Photo or Chinese scientist Tu Youyou on display at Highly Raise the Red Flag in Beijing. [Photo provided to China Daily]
A photo exhibition titled
Highly Raise the Red Flag in Beijing
is showing 100 pictures spanning over nine decades that offer glimpses into the historic moments of the country and the Communist Party of China.
The exhibition marks the 95th anniversary of the founding of the CPC. Displayed photos tell stories of CPC members from different walks of life who have made great contributions to social progress.
The exhibition is held at the venue of China Culture and Tourism Photography Association through July 15.
Related:
Artworks by Jose Venturelli on display in Beijing
Exhibition hall on the site of the 6th National Congress of CPC opened in Moscow