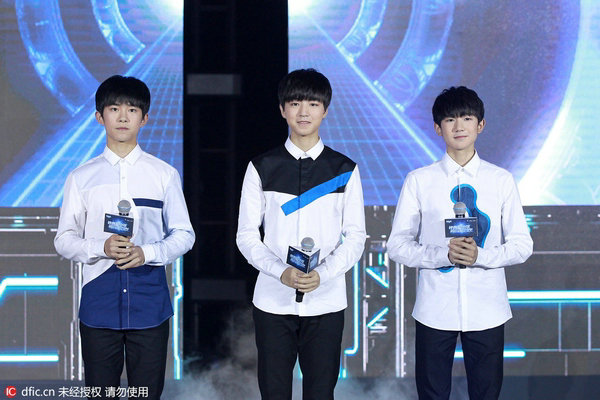 Three members of the popular band TFBOYS present the press conference for the Internet seriesFinding Soul, Beijing, July 5, 2016. [Photo/IC] 
As school stops for summer vocation, a science fiction Internet series Finding Soul for school students will come to meet its young audiences starting July 11. The actors in the series are three members of the popular band TFBOYS.
The series focuses on the adventures of three boys to find A.I. in school. On screen, they are more than three pieces of "little fresh meat" (a Chinese term for heartthrobs), but who have super power to save others.
Their looks will surely attract a female audience, and the super powers should work on the teenage audience.
But young people better spend less time on Internet series, and more time on outdoor activities and books.