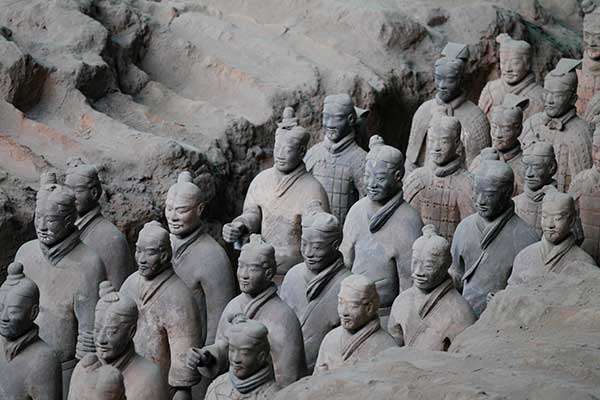 [Photo by Zhu Xingxin/Asianewsphoto]
Cameras clicked to capture the contrast between the glowing red lanterns standing on Xi'an's ancient City Wall and the neon lights of the skyscrapers beyond.
All I could hear was the faint buzz of traffic below, as the normally chatty group I was with hushed to a concentrated silence, trying to capture the magical mix of old and new with their lenses.
During a four-day visit, I was enthralled by what Xi'an and Shaanxi province does best - culture and history.
A visit to the huge Shaanxi History Museum was the ideal introduction to the province and a chance to catch a glimpse of some of the Terracotta Warriors that have been moved to the museum for the benefit of tourists who may not make it to the famous archeological site an hour outside the city.
The museum visit brought into focus the region's legacy as a political, economic and cultural center of the nation.
Xi'an was once the country's capital, one of the richest and best-protected cities in China and the starting point of the ancient Silk Road, a vital trade and communication route between the East and West.
Countries and regions along the Silk Road are working to strengthen exchanges and development in line with the Belt and Road Initiative and, throughout our trip, we realized that Shaanxi is no exception.
A stone's throw from the museum stands the Big Wild Goose Pagoda, a landmark in Xi'an that was built in AD 652 during the Tang Dynasty (AD 618-907) to house Buddhist sutras brought back from India.
The pagoda and its grounds provide a peaceful oasis amid the surrounding skyscrapers and as we wandered around we were disturbed only by a group of charming schoolchildren looking to practice their English with us.