Beijing hotel celebrates foods of Xi'an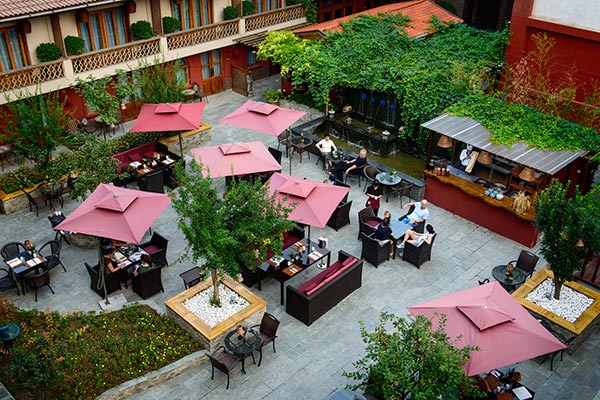 [Photo provided to China Daily]
The ongoing Xi'an Food and Cultural Festival, at Courtyard Bistro in the Beijing Red Wall Garden Hotel, is showcasing a feast from northwestern China through July 6.
Admission is free to the festival, which showcases the richness and diversity of Shaanxi's culinary and cultural landscape, with a large range of typical Xi'an dishes, such as liangpi (cold noodle), roujiamo (Chinese hamburger) and steamed mutton.
There are also drinks inspired by traditional Shaanxi favorites with a modern twist, such as sweet rice wine from Xi'an, and local fruit juices among the non-alcoholic beverages.
Chefs from a sister hotel in Xi'an are also presenting cooking classes, and the Courtyard Bistro hosts traditional cultural performances, including folk music concert and Shaanxi Opera. There are also exhibitions of artworks on Shaanxi folk culture.
Reservation is required by calling at +86 10 5169 2222 or email to reservation@rwghotel.com for a copy of the daily schedule and to make reservations.
Related:
Briton bets big on baby food factory in Xinjiang