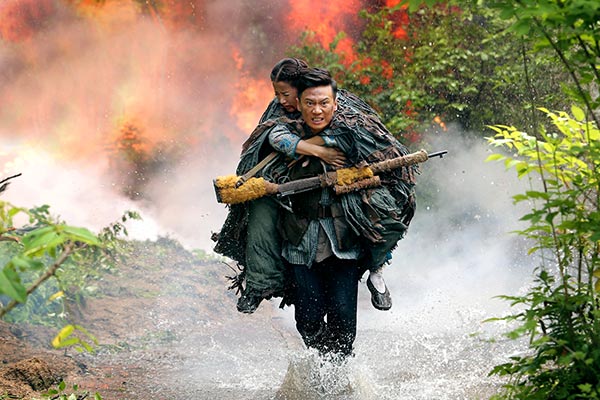 A scene from The King of Guns. [Photo provided to China Daily]
As a tribute to the war heroes who fought the Japanese invaders in northeastern China more than 80 years ago, the highly-rated TV series
The King of Guns
will soon release its second season.
Picking up where it left off in the 2014 first season, The King of Guns II focuses on the life of the main sharpshooter, a fictional war hero of the Northeast Anti-Japanese United Army.
The army was the main guerrilla force fighting the Japanese after the invaders occupied the northeastern part of China in 1931.
The 40-episode series will run on Beijing Satellite Channel from July 10.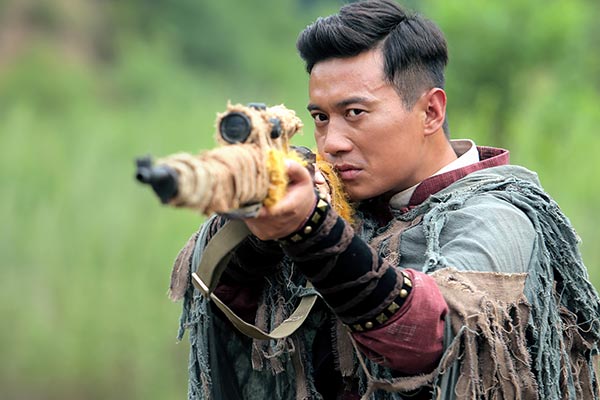 Xu Honghao. [Photo provided to China Daily]
Director Zhang Duofu says the new season has more emotional content and dramatic twists.
"Some viewers may think a revolutionary production is stereotypical. But this series is appealing and attractive," he says.
Xu Honghao, who plays the title role, says his character is more mature and has more responsibilities in the new season.
Related:
New series: Zhou Enlai's life and times