Trends: 'Cool' hairstyles for men
The mercury and humidity is soaring, along with the need to cool down.
What better way to cool down than getting a cool haircut, in every sense of the word?
1. Undercut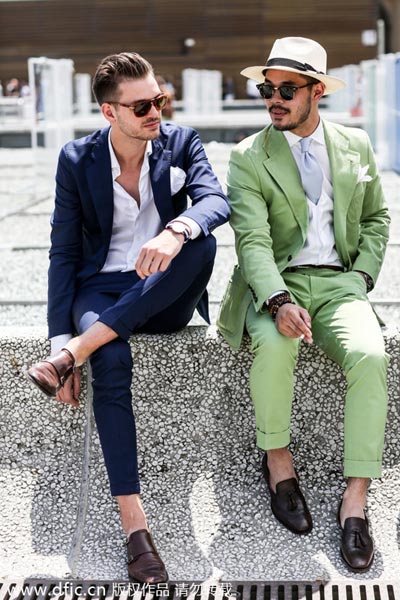 Street snap taken during 2015 Spring/Summer Florence Men's Fashion Week. [Photo/IC]
Classy slicked-back hair has always been popular with men. It can be the style of choice when one doesn't necessarily want to cut off long hair. All you have to do is to comb the hair backwards after applying some products. The revealed forehead and hairline will give it a very clean appeal.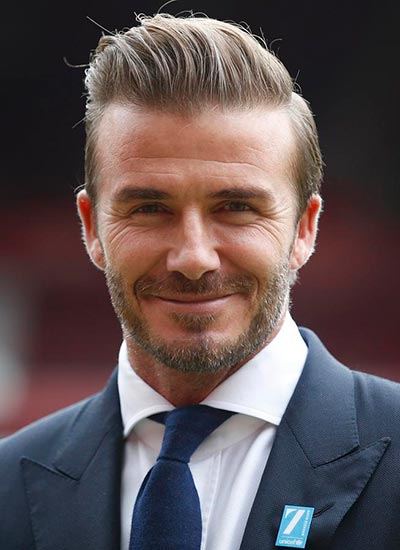 David Beckham poses for photographers at Old Trafford, ahead of his upcoming charity soccer match against a Rest of the World team led by Zinedine Zidane at Old Trafford to raise awareness and funds for UNICEF, in Manchester, Britain, October 6, 2015. [Photo/Agencies]
A by-product of slicked-back hair is called undercut. Compared to the slicked-back, temples in an undercut are shorter, and the top part of the hair remains long, cleanly combed backwards to show the forehead. Retired football player David Beckham seems a big fan of the undercut.
Combing all the hair backwards will show the shape of your face completely. This hairstyle is recommended for those with sharper facial contours.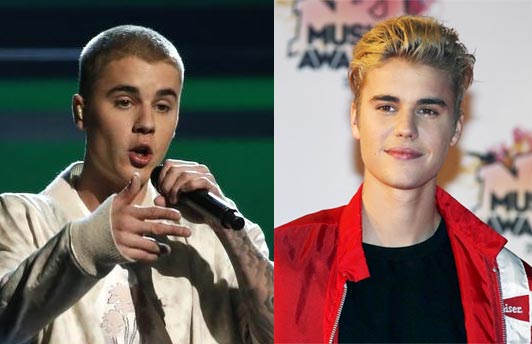 Justin Bieber. [Photo/Agencies]
Another benefit of the undercut? It makes you look taller.