Chinese designer aims for gap in the market dominated by big brands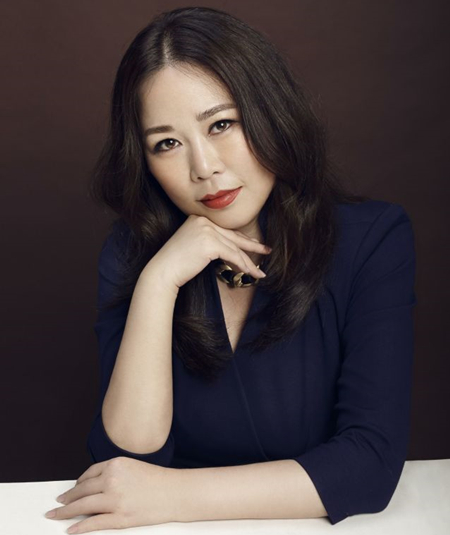 Grace Chen Yehuai [Photo provided to chinadaily.com.cn]
As global luxury brands look to tap into the huge potential market in China, Grace Chen Yehuai, a Shanghai-based designer, is aiming at buyers who are no longer satisfied with the best-known brands.
Worn by entrepreneurs, celebrities and politicians, Grace Chen's brand features chic day and business wear as well as cocktail dresses and evening gowns, priced on average at over 20,000 yuan ($3,040).
Chen describes her niche market as women "on the top of the pyramid", among whom are award-winning actresses Liu Xiaoqing, Lenovo senior vice-president Gina Qiao Jian and female Chinese diplomats in the US.
"Of course they have to be rich enough to afford the measure-to-make clothes. But more importantly, they need to have good taste and confidence in themselves," Chen told China Daily. In previously reports, she was often referred to as the "power dresser."
Born in the 1970s, Chen is deeply influenced by classic Western literature and arts as well as rock-n-roll and Hollywood movies.
After graduating from Beijing Institute of Fashion Technology, Chen was admitted in 1995 to New York-based Fashion Institute of Technology (FIT) and became the school's first student from Chinese mainland.
Completing her studies at FIT, Chen worked in Los Angeles for six years as a fashion designer and saw her works worn by Hollywood celebrities Oprah Winfrey and Helen Mirren.
In the US, she observed a stark contrast between westerners and Chinese people in terms of one's appearance. "In the US, people value their appearance and manners as a very important part of life. However, it's a different story in China. I was puzzled."
"The traditional aesthetics in China were one of the best in history but we became lost when western culture infiltrated into China," the couturier said.
Chen said most of the high-income women in China feel more secure buying big foreign brands and haven't recognized the importance of owning something unique and self-defining.