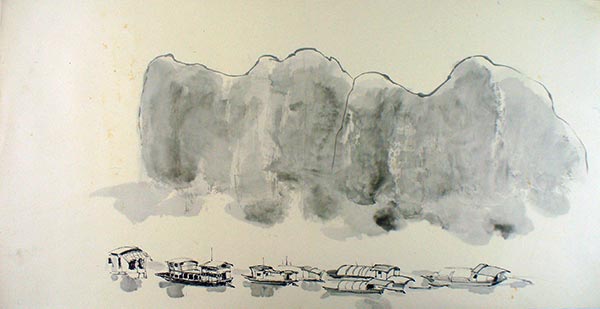 Yang Tze. [Photo provided to China Daily]
Throughout his life, Chilean painter Jose Venturelli (1924-88) appealed for freedom and expressed a deep concern for the grass-root people in his artworks.
A retrospective exhibition now in Beijing shows his 40 paintings, sketches and lithographs, including dozens of works he created when living in China from 1954 to 1965.
The exhibition, Masters of Latin America: Jose Venturelli, is held at the art museum of Central Academy of Fine Arts, as part of the 2016 China-Latin America and Caribbean Cultural Exchange Year backed by the Ministry of Culture of China.
Born in Santiago, Venturelli sought to reflect humanities against dramatic social changes through working with various mediums, including frescoes, glass, posters and stage setting. In his works, Venturelli embraced a strong feeling for the landscapes and people of Chile and appraisal for those at the bottom of social class who bravely fight for oppression.
During his stay in China, Venturelli taught oil painting at the Central Academy of Fine Arts and befriended with prominent artists such as Qi Baishi. He thus was greatly inspired by classical Chinese painting of which a simple color scheme, open composition and delicate lining influenced his creations made at that time.
He once said, "Art is the greatest fortune of people. It helps us understand the past, and the sensitive relationships between the human and nature, society and history."
The exhibition runs through July 21, and will tour Nanjing and Shanghai.
Related:
Depp sells Basquiat work for $6.8 million