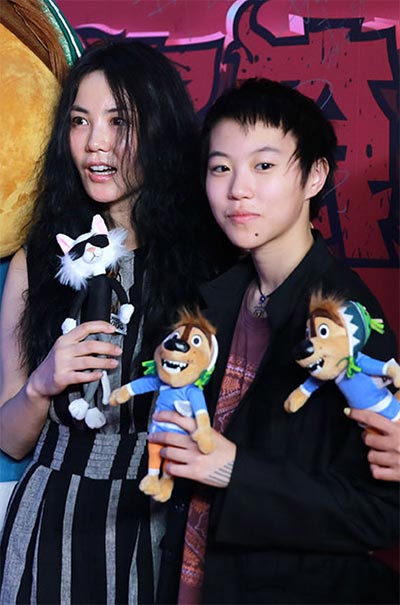 Faye Wong (left) and Dou Jingtong. [Photo/VCG]
Over 20 animated films from home and abroad are set to compete this year for a share of the Chinese summer movie market.
Several foreign animations will be screened in China next month, including "The Secret Life of Pets" and "Song of the Sea".
Domestic animated films are also in the mix.
Film producer Gao Jun says he expects the competition in the animated market may produce new box office records.
"With the expansion of the film market, this year's box office is expected to reach 58 billion yuan. Based on this figure, 10 to 15 percent of the money is likely to go toward animated films."
Zheng Jun, author of comic book "Rock Dog", which has been adapted into an animated film, says he believes fans of his comic books will enjoy the new film.
"Considering its genre, it is about growing up. A very simple story. I think a good movie must be a simple story told in a fascinating way, instead of a complicated story told in an easy way."
"Rock Dog" is set to hit Chinese theaters on Friday.
Related:
'I Belonged to You' faces competition from Guo offering