Hungary bartender's Forbidden City-inspired cocktails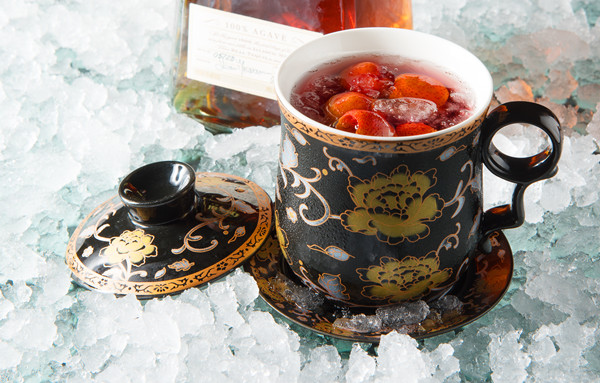 This cocktail, called "The Forbidden City" and created by Attila Balint, the managing bartender at the China World Summit Wing, features tequila, hawthorn, red berries and brown sugar. [Photo provided to chinadaily.com.cn]
Attila Balint, a Hungarian mixologist who came to work in Beijing three years ago, has a great passion for the Forbidden City and Beijing's local culture.
He has been to the Forbidden City many times and often overlooks it from where he works – Atmosphere, Beijing's highest bar on the 80th floor of the China World Summit Wing.
Recently, he has put his knowledge and understanding about the historical attraction into a special cocktail menu of eight cocktails and four mocktails, featuring local ingredients including hawthorn, walnuts and jasmine.
"I always try to learn more and more about local culture, and the people's habits," Balint said. "For example, Jasmine tea is originally from Fujian, but Beijing people like it very much. "
As a tea lover, Balint has traveled to many Chinese cities to learn about tea, including Hangzhou, Fuzhou, Shanghai and Xiamen.
"I like all kinds of tea," he said. "In summer, I prefer to use raw puer, oolong, and Yunnan white tea, something that's refreshing."
Customers will discover Balint's passion for tea in "The Forbidden City", a hawthorn-highlighted cocktail served in a traditional Chinese porcelain tea cup and in "The Beautiful Building", a rooibos tea-based mocktail.