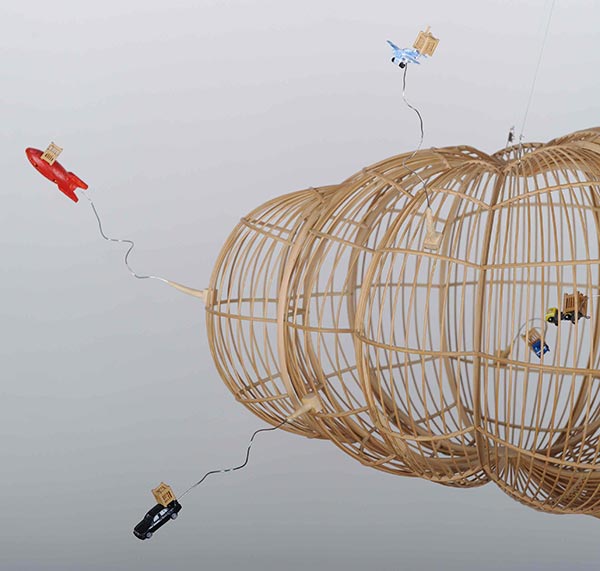 Floating Cloud (2012) by Kum Chi Keung. [Photo provided to chinadaily.com.cn]
Paradigm of Art, an exhibition now at Germany's Osthaus Museum Hagen, talks about how Chinese artists challenge the mainstream aesthetic values with a display of contemporary sculptures and installations.
The show gets together 17 Chinese contemporary artists, including Kum Chi-keung, Lian Tianmiao and Yin Xiuzhen, who attempt to enrich people's understanding of daily life through their installations.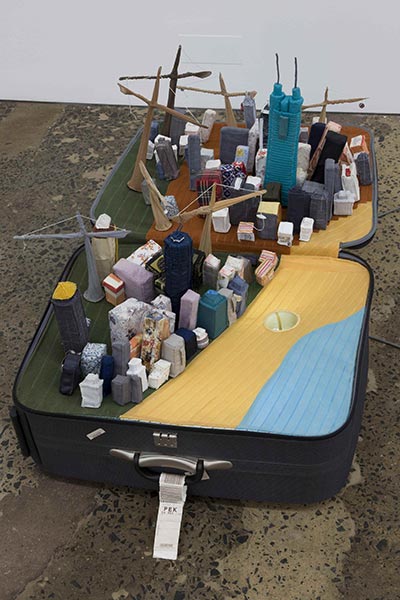 Portable City Shenzhen (2008) by Yin Xiuzhen. [Photo provided to chinadaily.com.cn]
Hong Kong-based Kum shows a Chinese bird's cage that was shaped like a floating cloud, indicating the idea of "untouchable freedom". Yin of Beijing used commonly seen material such as old clothes to create Portable City. The piece looks like an opening suitcase inside which are miniature buildings made of garments.
Osthaus Museum Hagen is named after German art patron Karl Ernst Osthaus (1874-1920), who was famed for his devotion to avant-garde art and architecture.
The exhibition runs through Sept 13.
Related:
Germany holds Chinese art show