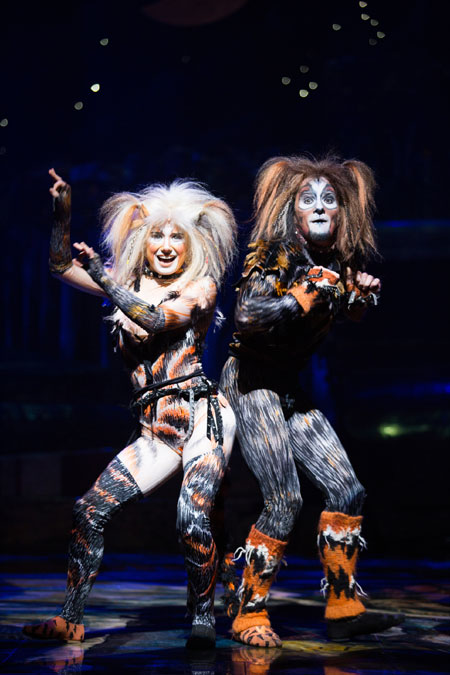 A scene from Cats.[Photo/China Daily]
As Andrew Lloyd Webber's musical returns to China after eight years, Chen Nan speaks with key members of the production.
Paul White, the music director for British composer Andrew Lloyd Webber's Cats, says that the key to sustaining the musical's popularity is constantly working to refine onstage performances rather than make changes to the original score.
White, who first joined the production as a keyboardist in 1989, has been directing the music for Cats since 1996.
"Sometimes people ask about how to keep the classical show alive and fresh. There's an expression: 'If it ain't broke, why fix it?' The score is perfect and there's no need to update it. The production is the original Cats," White told China Daily during a recent interview at the Venetian Theatre in Macao.
From March 6 to 15, the musical will be staged at the same theater. In 2007, Cats had debuted at another venue in Macao. The musical is known to many Chinese fans of Western musicals since it was first staged in Beijing in 2003. It was adapted into a musical of the same title in a Chinese-language production in 2012.
Having completed a nine-month tour with the musical in South America, White took Cats to Singapore and South Korea in January.
White says that he hadn't watched any live performances of Webber's Cats until he started to work for the production.
"When I watched it for the first time, I was instantly attracted by the music, which was so unusual and not traditional. With many different genres from big band swing, rock 'n' roll to opera, the composer created a cats' world with his 'soundscape', which doesn't belong in any key, like most of the Western music where the tradition comes from."