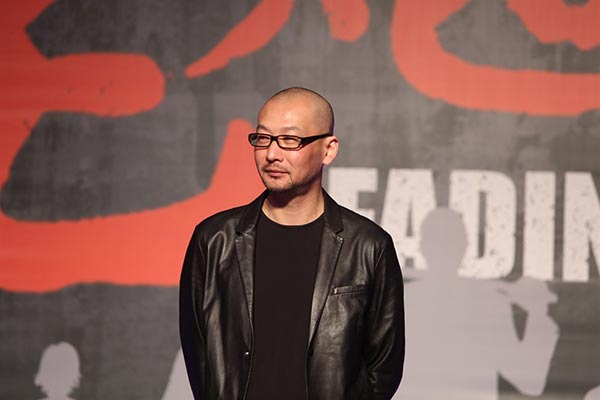 Director Guan Hu. [Photo/Mtime]
The 72nd Venice International Film Festival, which will run on the Lido of Venice from Sept 2 to Sept 12, announced a 21-strong competition line-up at a press conference held in Rome on July 29.
The world premieres competing in the section Venezia 72 will strive for the prizes, including the Golden Lion, awarded by the festival's international jury chaired this year by Mexican film director Alfonso Cuaron.
Among the competition films, there will be a French documentary by Chinese director Zhao Liang named Behemoth, four Italian films, four from the Unites States, besides others from France, Britain, Australia and other countries.
Everest, a movie by Icelandic director Baltasar Kormakur about the two rival missions up the mountain in 1996, was chosen as the opening night film, while Mr. Six by Chinese director Guan Hu, about street gangs in Beijing, will close the festival.
The sections Out of Competition, or films by established directors, Orizzonti, dedicated to the latest cinema trends, Venice Classics, restored works, and Biennale College-Cinema, a training workshop for micro-budget films, are also included in the official selection.
The independent sections feature the International Critics' Week, debut films organized by a commission nominated by the National Union of Italian Film Critics, and Venice Days, promoted by the Italian Association of Filmmakers and Italy's audiovisual authors association 100 Autori.