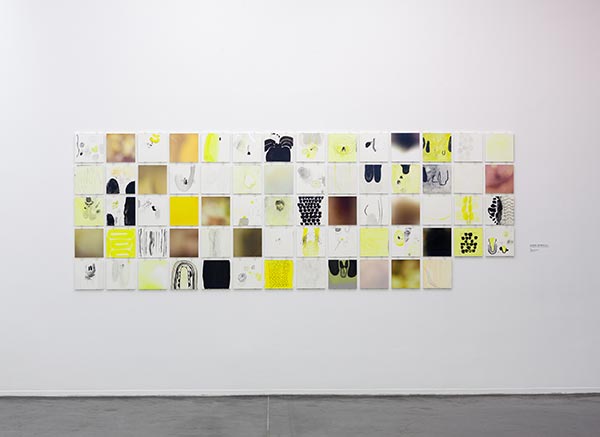 Artist He Xiangyu's artwork will be on display in Beijing's 798 Art Zone. [Photo provided to chinadaily.com.cn]
Those who are familiar with He Xiangyu's previous gigantic installations may find his current exhibition in Beijing an interesting twist in art style. The artist is displaying dozens of ink and watercolor paintings that depict his perceptions of the movements in his mouth, titled Palate Project.
The series was born during his brief stint in Pittsburgh, Pennsylvania in 2012.
"When I was in China, I thought about my works every minute and every day. But the life in Pittsburgh was rather boring," he says.
He started to learn English and became fascinated by the movements of his tongue and its interactions with the roof of his mouth when he pronounced certain words. And he tried to visualize what was happening deep in his mouth.