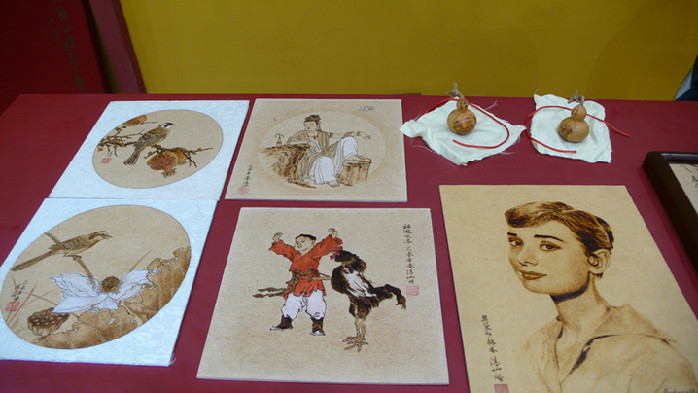 Pyrography works on display at the fair. [Photo by Feng Minghui/chinadaily.com.cn]
The 11th China (Shenzhen) International Cultural Industries Fair is well underway and the Intangible Cultural Heritage Hall amazes the public with its diversified and distinguished handcrafts and artwork.
The Intangible Cultural Heritage Hall is one the nine main exhibition sections of the Shenzhen cultural fair. It displays the essential cultural projects and products that rank on the national or provincial level. Traditional folk handcrafts, paintings, sculptures, porcelain and embroidery work are highly praised by the visitors.