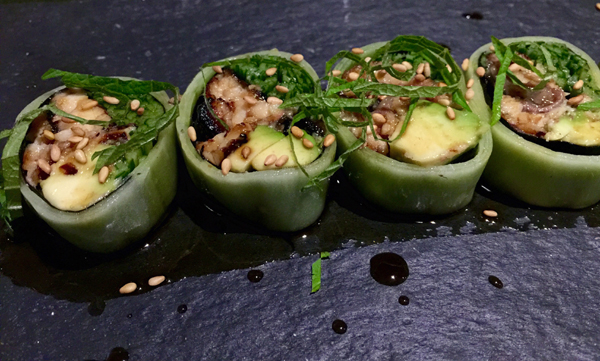 Photo provided to China Daily
At a recent dinner at Okra, a plate of fresh tuna sang of the sea as if the fish had been in full swim just minutes ago. Chef Max Levy's way with blackfin tuna can leave you gobsmacked, but rather than going back to the obvious for seconds, our attention wandered to the uzakyu, roasted freshwater eel with black sesame, three-cup sauce and shizo, all rolled up in a sheath of cucumber. Price: 100 yuan ($16).
If you go
6-11 pm, Tuesday-Sunday. Okra, 2/F, Courtyard 4, Sanlitun Nan Lu (South Road), Chaoyang district, Beijing. 010-6593-5087.
Related: