What was it like to travel in China 30 years ago?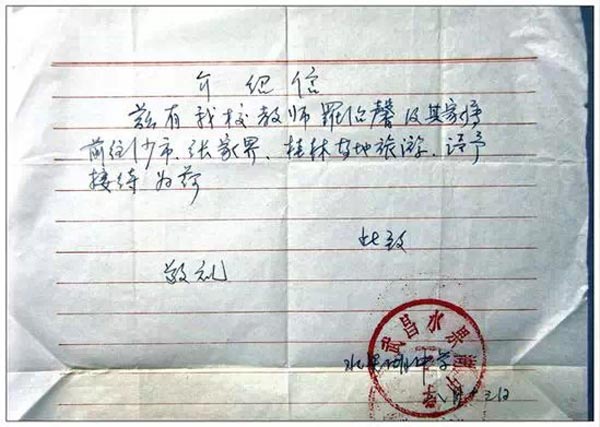 A recommendation letter from a middle school in Hubei province states that one of the school's teachers would be traveling to Zhangjiajie in Hunan province and Guilin in Guangxi Zhuang autonomous region, and asked concerned parties to smooth the way. [Photo/Xinhua]
Thirty years have made a world of difference in the way people travel in China. If you think you can go anywhere you want at anytime, that was not the case 30 years ago. Let's take a look at the travel essentials back then.
A recommendation letter from the employer
The recommendation letter 30 years ago worked as an ID card to show the person's identify. Travelers would need it to check into a hotel. China started issuing ID cards in 1984.