Taiwan's Fanier adds fun to burgers in Beijing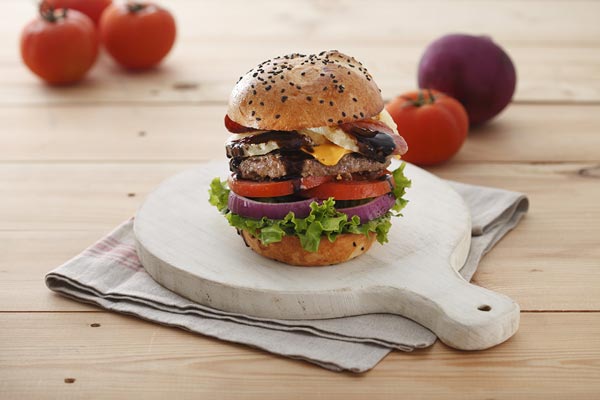 Fanier's signature burger – The Fantastic. [Photo provided to China Daily]
Born in Taipei in 2012, Fanier Burger, the forth restaurant brand of Taiwan's Sun Spark Group, has quickly introduced its pleasant and casual American food to the Chinese mainland.
The recently opened Fanier Burger in Chaoyang Joy City marks the brand's debut in Beijing, and the 12th location in China, after gaining popularity in other Chinese cities, including Shanghai, Tianjin and Qingdao.
As its name suggests, Fanier Burger offers burger, pasta, brunch and more, with a touch of fun. The restaurant design is dominated by a concise olive green and conveys a feeling of speciousness, which many may find generous in a busy shopping mall.
"Green is a very relaxing color. We encourage our guests to stay as long as they want and not to rush their food," said Paul Huang, vice president of the China business section. "Like the brand's name suggests, we are a fun restaurant. We serve quality and fresh food with good value in a non-formal way."