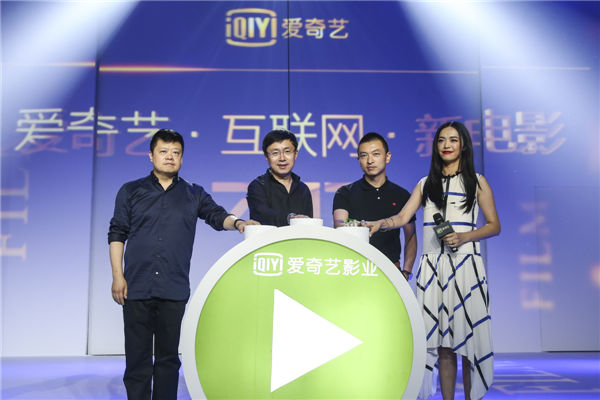 By launching its own production company, video website iQiyi transitions from making only short videos to traditional feature films. [Photo/China Photo Press]
An increasing number of Chinese online giants are teaming up with filmmakers to produce full-length movies. Han Bingbin reports.
As the main sponsor of this year's Venice International Film Festival, China's online giant iQiyi is licensed to stream 23 nominations from previous festivals, including six award-winning Italian productions that will run exclusively on the video website.
CEO of iQiyi Gong Yu says the website has established long-term and close relationships in the Asia-Pacific and America, and is now looking for new collaborations in Europe. China has around 500 million online video viewers, and over 60 percent of the content they watch is movies. The Chinese government has a quota system that limits the number of foreign films screened in Chinese cinemas, but so far it hasn't applied to online distribution.
International festivals offer an opportunity for Chinese video websites to approach brand new productions, Gong tells US entertainment magazine Variety.
His company iQiyi was authorized in June by Shanghai International Film Festival to screen 30 movies, including the festival's winner, Greek director Pantelis Voulgaris' Little England. The website also screened 20 films from the Hong Kong Summer International Film Festival.
During the 11-day Venice film festival, Gong is scheduled to participate in a series of China-themed meetings and symposiums. On Wednesday, the website hosted a China Night event in which industry icons and movie stars were invited.
As iQiyi has transitioned from making only short videos to traditional-length feature films, in July the company launched its own production company. On Aug 27, the video website founded a joint company with Huace Film & TV, one of China's largest content makers, to produce movies and television shows.