The Beijinger's annual battle of the burgers touched down on Saturday, with 15 of the capital's finest burger joints coming together to serve burger lovers at one spot in one day.
Held at the Lido area's Tube Station Pizza, diners not only had the chance to taste as many as burgers as they could eat at discounted prices, but also got to decide the winners of the year via online voting.
This year's burger festival attracted over 1,000 visitors, with an approximately even number of locals and expats, according to the event's organizer, the Beijinger, a popular lifestyle and entertainment magazine in Beijing.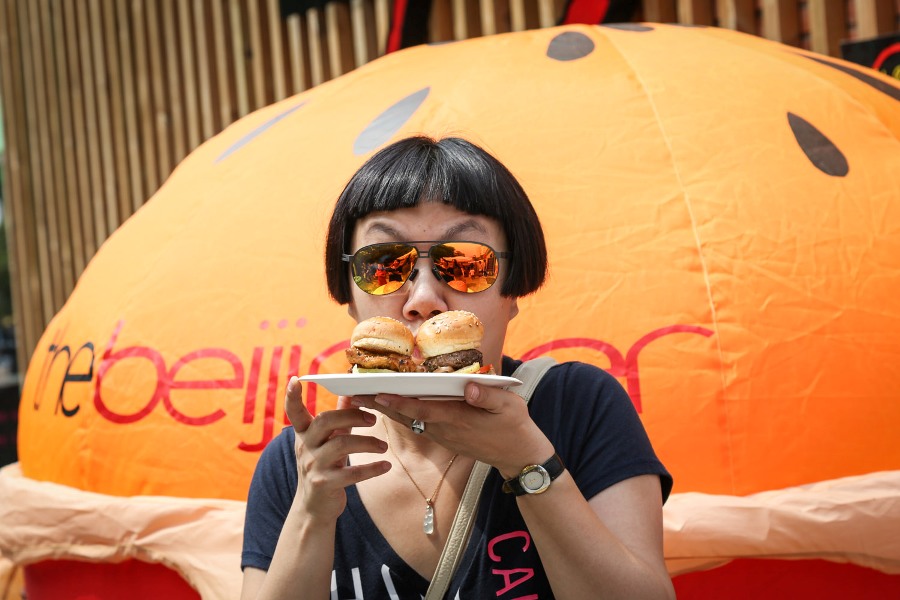 A diner poses with two mini burgers at the Beijinger's 2014 Burger Cup, Aug 23 2014. [Photo provided to chinadaily.com.cn]