Chinese figures in Venice
As the oldest international film festival in the world, the Venice Film Festival has always given awards to independent and creative films. Chinese films are no strangers to Venice, even more so in recent years as the center of world's cinema shifts eastwards. In the past two decades, several Chinese directors took home top prizes, and many more Chinese filmmakers and film workers have shone their lights at Venice.
Here, we provide a list of just a few of them.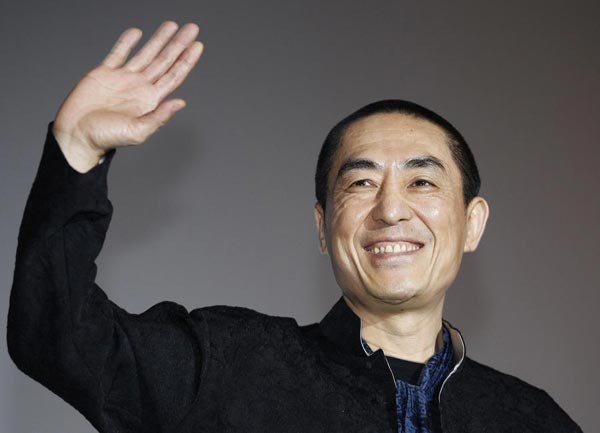 Zhang Yimou at the Venice International Film Festival in 2007. Alessandro Bianchi / Reuters
Zhang Yimou: A master born in Venice
Renowned Chinese director Zhang Yimou broke out onto the international cinema scene in Berlin, but it is Venice that truly included him in the Masters' circle. In 1991, Zhang took home the Silver Lion (awarded to best director) for his film Raise the Red Lantern. A year later, The Story of Qiu Ju won him a Golden Lion, and leading actress Gong Li a Volpi Cup for Best Actress. In 1999, Zhang won his second Golden Lion for film Not One Less. He also took the role as president of the Jury in 2007.