Michelangelo's frescos recreated in Shanghai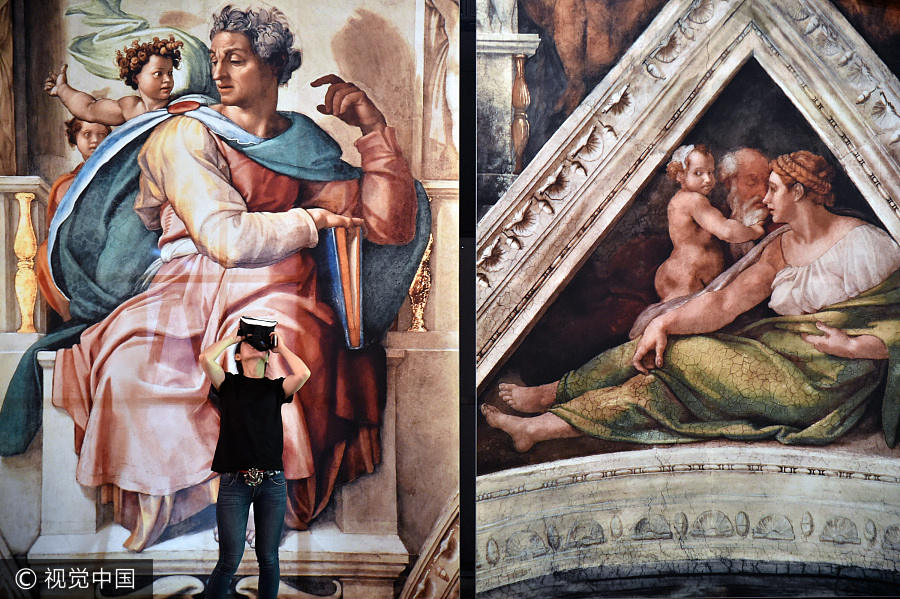 A visitor uses AR glasses to look at replicas of Michelangelo's frescos at a preview of the Genesis exhibition in Shanghai, June 6, 2017. [Photo/VCG]
Chinese art lovers don't have to travel to Italy to get a close look at Michelangelo's renowned frescos at the Vatican's Sistine Chapel. Starting Thursday, the Renaissance art master's world tour is expected to open at the World Financial Center in Shanghai - its first stop in Asia.
The show, titled Genesis, features 1:1 replicas of the Renaissance artist's epic works at the Sistine Chapel: Genesis and The Last Judgment.
The exhibition runs until Oct 7.