Looking into China's regional culture through logos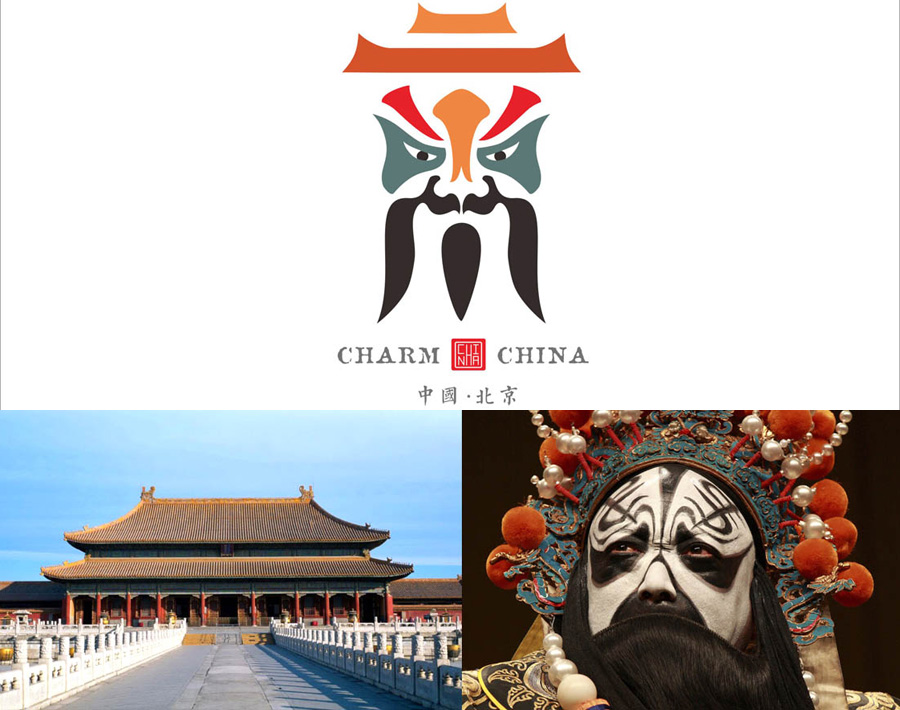 Beijing - The design concept comes from the Forbidden City and Peking Opera. [Photo provided to chinadaily.com.cn]
In China, every province or city has something special that distinguishes itself from others. That something special may be the amazing natural scenery, fantastic human creations, renowned landmarks or even celebrities.
When talking about Beijing, what key words first come to mind? Do you think of the Great Wall, the Forbidden City or Peking Opera?
When talking about Hangzhou, West Lake or the G20 summit?
Creative designer Shi Changhong from Southwest China's Guizhou province has designed a set of artistic provincial and urban logos while integrating Chinese characters and local specialties.
According to Shi, it has taken him almost two years to finish these works and he will continue to do so. Embracing the idea of "Charm China", the designer hopes to promote Chinese traditional culture in his own way.
Now, let's take a closer look at these logos. All pictures are posted with the courtesy of Shi Changhong.