Shinkai-style delights Chinese movie goers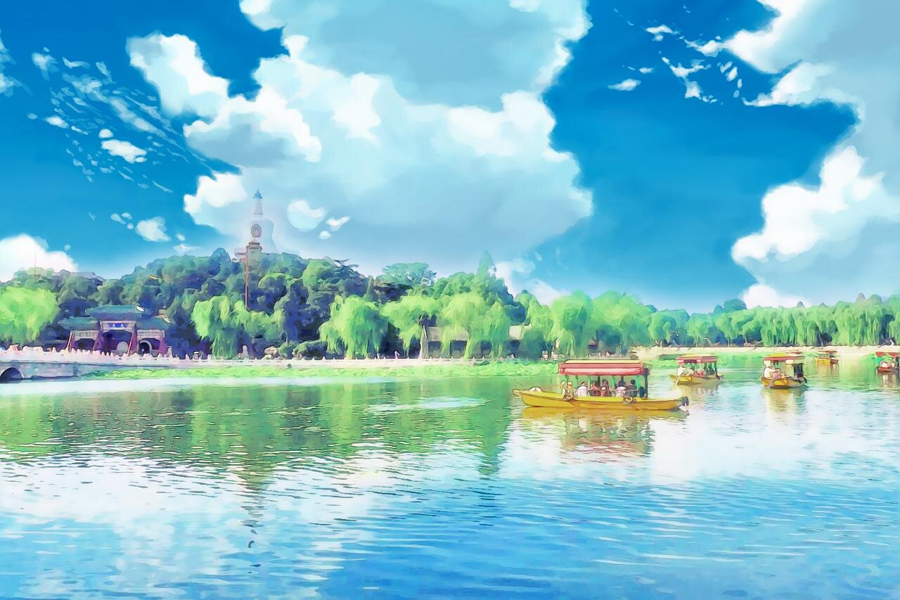 The picture shows the Shinkai-style Beihai Park in Beijing. [Photo by Zhang Xingjian/chinadaily.com.cn]
Japanese anime film, Your Name, has created a huge sensation in China.
Since its premier in China on December 2, Your Name, written and directed by Makoto Shinkai, has been a box-office smash, grossing 280 million yuan ($40.6 million) in just two days. Its first-day box office takings were as high as 30 million yuan, breaking the record previously held by Stand By Me, Doraemon for Japanese films screened in China.
The film tells a romantic love story between two young people. In addition to the ingenious storyline and widespread marketing activity, the magical imagery, known as Shinkai-style, has contributed much to the success of the film.