Su embroideries on show in Beijing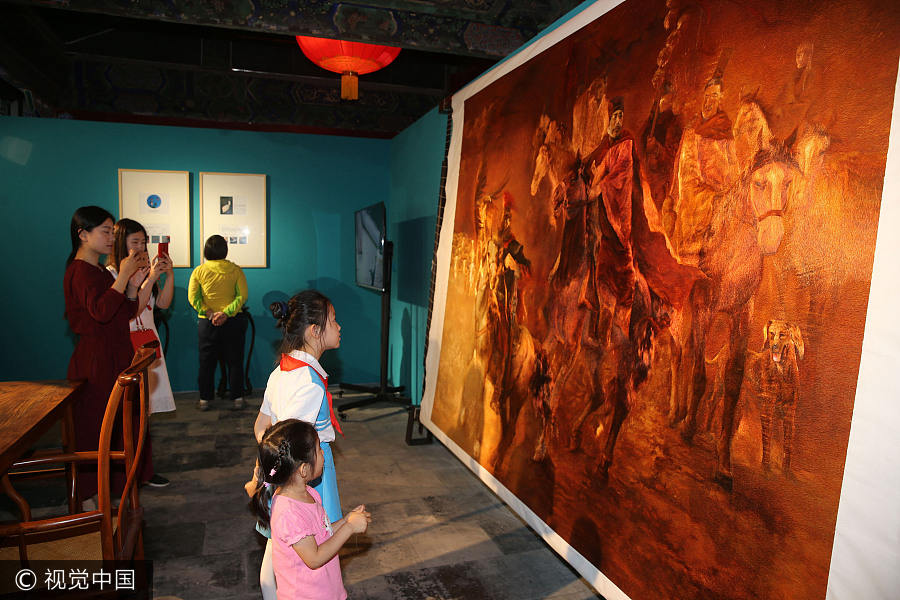 Visitors look at Su embroidery at the Prince Gong's Mansion in Beijing on June 5, 2017. [Photo/VCG]
An exhibition showcasing Su embroidery has been unveiled at the Prince Gong's Mansion in Beijing, which honors China's intangible cultural heritages.
The exhibit, titled Chinese Intangible Cultural Heritage Dress Show, invited inheritors of the traditional Chinese handicraft to demonstrate the time-honored techniques in creating embroidery pieces.
Su embroidery, a traditional style of Chinese embroidery in areas around Suzhou, East China's Jiangsu province, has a history of more than 2,000 years. The technique usually depicts nature and the environment, and features items such as flowers, birds, animals and carefully sculpted gardens.
Su embroidery has become famous for its patterns, elegant colors and variety in stitching.