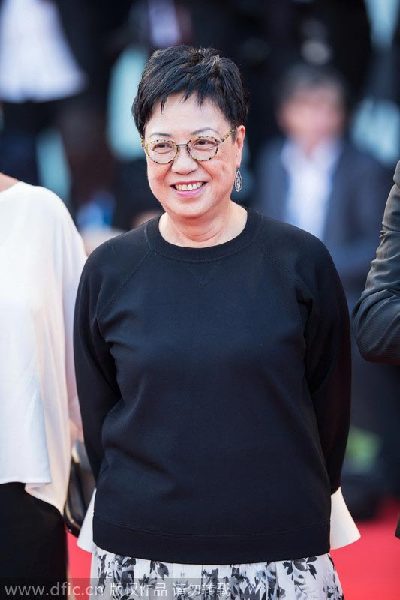 Chinese director Ann Hui arrives at the opening ceremony of 71st Venice Film Festival in Venice, August 27, 2014. [Photo/IC]
At the Venice Film Festival, Hong Kong director Ann Hui says though the festival has always supported the Chinese film industry, movies coming from the country need to get better.
"It's got lots of money and a huge audience but the films still have room for improvement. Yes, I think the Venice Film Festival has always supported Chinese films and we appreciate it very much."
Ann Hui is also jury president of the Orizzonti section.
Her movie "The Golden Era" will be the closing film of the Venice film festival.
Director Wang Xiaoshuai's Red Amnesia is among the 20 titles competing for the Golden Lion, the highest prize given to a film at the festival.
The film tells the story of a retired widow who spends her days caring for her two grown up sons and her elderly mother, despite her family's efforts to stop her.
Chinese actress Joan Chen, who is famous for her lead role in "The Last Emperor," is among the jury of the main competition.
The Venice Film Festival runs through September 6th when this year's winners are announced.