24-year-old student Veronica Shiu was crowned Miss Hong Kong 2014 in Hong Kong, August 31.
Shiu was one of the favorites prior to the finals. In an interview after the semi-finals, Shiu said she was very "concentrated on her performance on stage during the semi-finals, just like how Michael Jackson performs."
"When I'm not performing, I feel comfortable in my own skin and can smile at ease. I'm very confident with myself."
Shiu aspires to become a renowned performer in Hong Kong.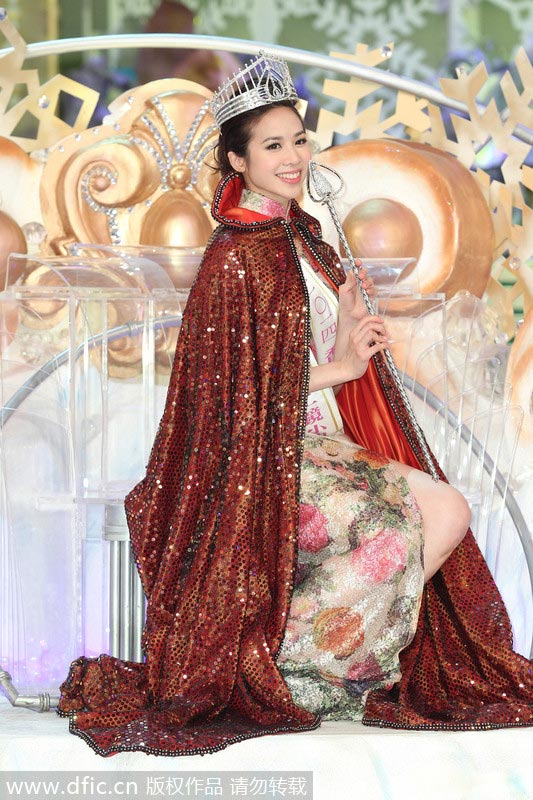 Contestant #15 Veronica Shiu wins the Miss Hong Kong Pageant 2014 at final match in Hong Kong, China, 31 August 2014.[Photo/Agencies]