'Magic Mirror' perfect fit for shoppers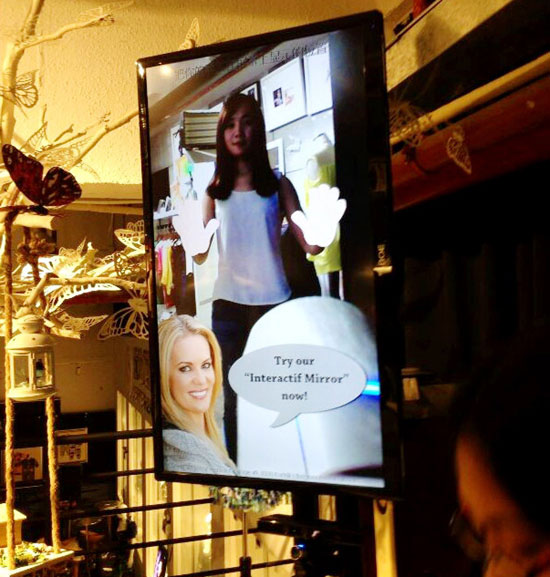 A woman uses the "magic mirror" to try on different outfits and accessories. Chen Jili / for China Daily
Help could be at hand for exhausted women shopping for clothes in malls, often accompanied by grudging husbands.
A "magic mirror" that displays a 3-D picture of their measurements - for different outfits and accessories - is on sale.
The system comprises a scanning room with 16 sensors, a computer creating a 3-D visual human model based on the scanning results and photographs of the human face, and a large display screen.
The system makes suggestions by matching users and garments by size and skin tone. Users can change the clothes on their visual figures displayed on the screen by hitting a button on the screen.
It takes just seconds to scan the body and display the visual figure in the "magic mirror".
Model-building may take up to 15 minutes, depending on the Internet broadband width, with the server currently located in Belgium, said Li Hao, a sales representative in the 3-D division at Shanghai Yin Science & Technology Co, one of China's leading cutting-machine makers.