Kai Ko admits to taking drugs 8 times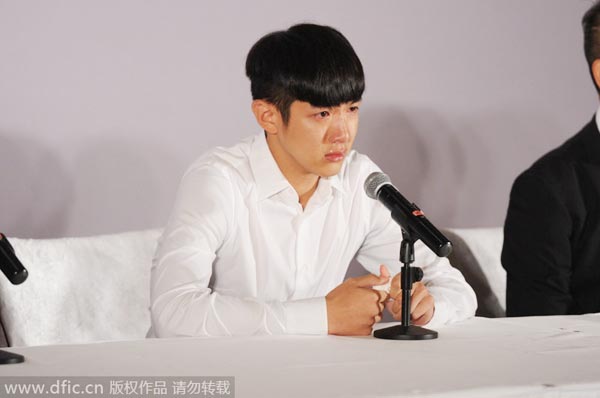 Taiwan-based Chinese actor Kai Ko reacts during a press conference in Beijing on August 29, 2014. [Photo/IC]
Taiwan-based actor Kai Ko has admitted that he has used drugs 8 times in the past two years.
Ko was detained by Beijing police in August and released last Friday.
He says he used drug at Jaycee Chan's mansion in Beijing and all the drugs were provided by Jaycee Chan, son of kongfu star Jackie Chan.
The 23-year-old actor reported to the Taipei District Prosecutors Office on Monday.
He was accompanied by his lawyer and gave no response to media questions.
During the court inquiry, Kai Ko was asked to provide hair and urine samples for further examination.
The results will come out in a week.
His lawyer applied to the court for a postponed prosecution, saying Ko will go to rehab in a hospital at his own expense.
The actor came to fame in 2011 after performing in the movie "You are the apple of my eye".
He has held two press conferences to express his regret over his wrongdoings.