In his solo exhibition titled Tree in Seoul, Chinese artist Xu Jiacun, 37, reveals his inner self of loneliness, struggle and perplexity, according to a news release for the show. The show features dozens of ink paintings of trees he has produced over the past four years.
After graduating from Shandong Normal University in 2000, Xu volunteered to teach fine art at a professional school in Tibet. He stayed there for five years and said he found loneliness his best friend.
He went to Beijing to pursue a master's degree at Capital Normal University in 2005, during which he strongly felt the pain of being unable to adjust to metropolitan life. He saw the trees on campus in a similar situation to his, he said — like him, they wished to settle down but struggled between reality and dreams.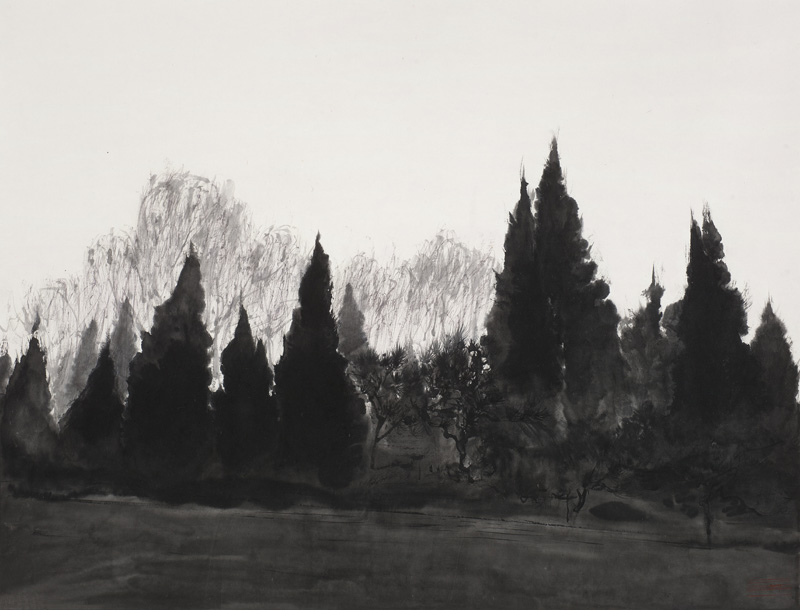 Painting by Xu Jiacun. Photo provided to China Daily