In today's trending, an unknown benefactor buys five tons of hairy crabs in 10 days just to set them free, a woman throws a birthday party for her dog and a man builds a dancing robot.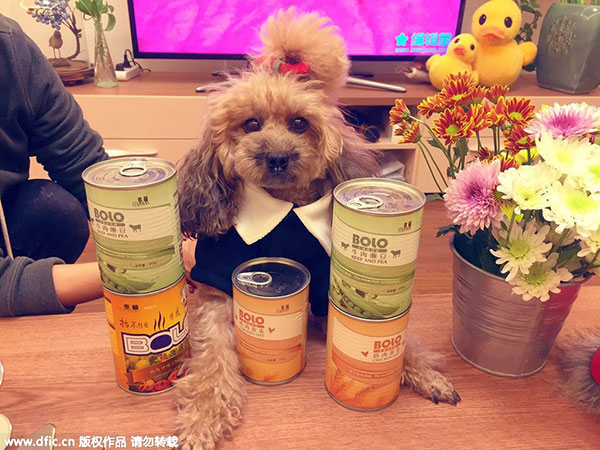 The birthday dog received many cans of food as presents. [Photo/IC]
Dog lover throws a birthday party for her dog
A woman surnamed Zhao in Shenyang, Liaoning province lavished a whole birthday party package on her dog, reported dfic.cn on Thursday.
Zhao put her dog in a shirt and skirt and fixed her fur with hair accessories to celebrate the birthday. She also invited her friends to join the party, who brought the dog presents like tiny backpacks, clothes and canned food.
Zhao said she lives alone but her dog brings her endless entertainment and she believes raising a dog means it is part of the family and needs to be taken care of for its whole life.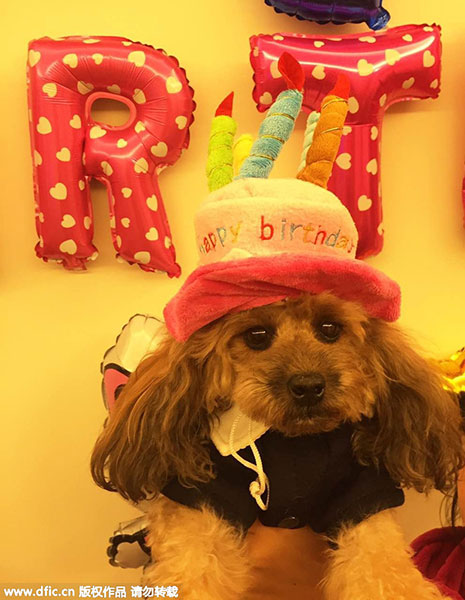 The dog wears a birthday hat. [Photo/IC]
In our next story, a man set free 15 tons of hairy crabs he bought.