Public restroom offers TV, sofa and tea table in Hangzhou, and a wedding was held in Urumqi where the bridegroom, a soldier, attended the marriage via a video link.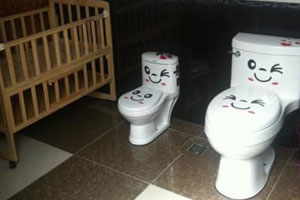 Hangzhou offers four-star restroom
A four-star public restroom equipped with complementary facilities has opened to public in Hangzhou city, Zhejiang province, chinanews.com reported on Wednesday.
Covering more than 130 square meters, this restroom is much fancier than a standard 80 square meters for a four-star level. It is equipped with marble flooring, tea table, sofa and a TV set. It looks like a guestroom of a hotel.
It also provides phone charging, nursing room as well as independent restroom reserved for the disabled for different needs. Hangzhou has always taken a lead in the construction of public restrooms, with the city now boasting three five-star public restrooms a perfect example of it.
Related:
Man keeps public restroom in good order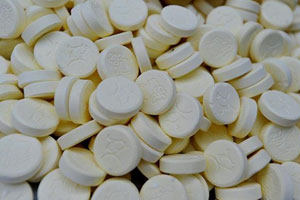 Melamine found in milk-related products
Authorities have seized 12.05 tons of allegedly melamine-contaminated milk powder candy and 13.5 tons of semi-products manufactured by a food company called "Boda" in Chaozhou city. The company was supplying the reportedly contaminated products to more than 12 provinces and municipalities, according to chinanews.com on Thursday.
Meanwhile, nine types of allegedly adulterated wine, worth 250 million yuan ($405,000), have been seized from a local workshop by police in Dongguan city with two suspects arrested. Tools reportedly used by the company to adulterate the wine, including four capping machines, empty bottles, fake labels, and food additives, have been also confiscated.
Related:
Ministry says milk now melamine-free

Man trying to cash 1,000 yuan deposit for 8 years
After eight years' request, a man still hasn't been able to withdraw a certificate deposit worth 1,000 yuan ($162), which his father deposited in 1958 in a credit union at Baipo Town in Jianping County, Hubei province, from credit cooperatives, Yanzhao Evening News reported on Thursday.
A source from a credit union said it's difficult to process the deposit as the original account cannot be found, but a lawyer claimed that the man should be able to withdraw the money as it's the credit union's duty to keep the original account.
Related:
The case for deposit insurance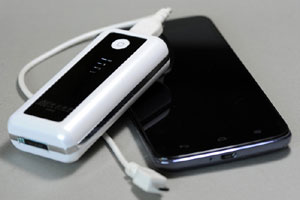 Safety risks found in portable chargers
A sampling inspection of portable chargers by the General Administration of Quality Supervision, Inspection and Quarantine shows 100 percent sampled products have safety risks, including possibility of explosion due to short circuit, potential damage to the charged gadgets and over charging capacity, according to nandu.com on Thursday.
According to the survey, portable chargers have a great market potential yet the manufacturing of portable chargers lack national standard and inspection.
Related:
Mobile users could soon say goodbye to charger trouble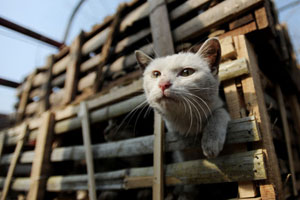 Hangzhou to begin sterilizing stray cats
Authorities in Hangzhou plan to round up stray cats for sterilization to control their population, according to an announcement on Wednesday.
Facing surging numbers of strays, Hangzhou's government said it will invest 300,000 yuan ($49,000) in the operations starting in September. The city advocates Trap-Neuter-Return, a humane program widely practiced in other countries to control the cat population.
Related:
Huge pack of stray dogs in Hungarian film wows Cannes

Infected tattoo needles suspected in AIDS case
A 39-year-old man was diagnosed with AIDS in a hospital in Wuhan recently, even though the patient, a farmer named Peng from a mountainous area in Hubei, had never received a blood transfusion or had sex with anyone other than his wife.
Medical personnel suspected that he contracted the disease six years ago when he had the designs of a dragon and tiger tattooed on his chest with needles that had not be properly disinfected, Chutian Metropolis Daily reported.
Related: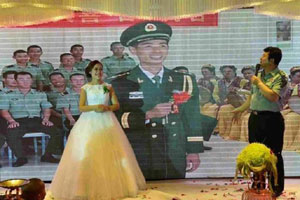 Faraway soldier married via video hookup
A special wedding was held at a hotel in Urumqi on Saturday. On a gigantic LED screen, the bridegroom held his arms wide, and the bride, wearing a wedding dress, walked to him.
But the bridegroom, Liang Tao, was, in fact, far away from the city serving in a frontier army unit; the bride was alone in Urumqi. The army unit and the Xinjiang branch of China Telecom sponsored the video wedding, Xinjiang Daily reported.
Related:
Many ways to get married on Qixi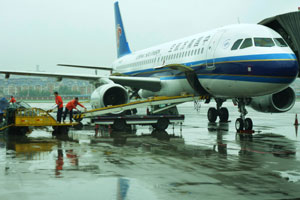 China Southern starts direct flights to Moscow
Direct flights from Wuhan to Moscow began on Wednesday. An Airbus A300 of China Southern Airlines took off from Wuhan International Airport at 3:10 pm on Wednesday for the 6,640-km trip.
It took nine hours to reach Moscow. Wuhan International is planning direct flights to a number of major cities around the world, including San Francisco, Chicago, Melbourne and Tokyo.
Related:
US, China airline market heating up