Pigeons in Shanghai will have to find another home, wedding guests sit at a banquet under their umbrellas, and children demonstrate their love for their mothers – as well as their return to health.

Gothic style dovecote to be removed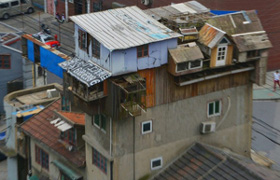 A Gothic style dovecote on a street in Shanghai is set to be dismantled as part of a demolition project.

The wooden dovecote at the top of a 3-storey building houses dozens of carrier pigeons and was built ten years ago by a pigeon lover surnamed Zhang.

Related:

Biggest illegal rooftop villa in Beijing dismantled

The best gift for a mother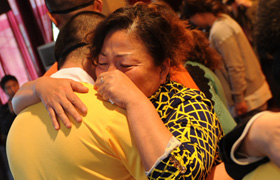 Residents at a rehabilitation centre for drug addicts in Taiyuan, Shanxi province, celebrated Mother's Day on Friday. A total of 37 mothers took part in the activity and received flowers and handmade gifts from their children.

Related:
Mother's Day photo special: Celebrity mom and me

Under my umbrella
Guests at a wedding banquet in Zhongshan city, Guangdong province, on May 8 , had to sit under their umbrellas - and some even stood on their chairs - as a total of nearly 50cm of rain fell in the reception hall that evening, gd.qq.com reported.

Provincial weather experts predicted medium to heavy rains could affect the area until May 11.

Related:

Online wedding photos show man taking two brides at once

Netizen queries self-promotion photo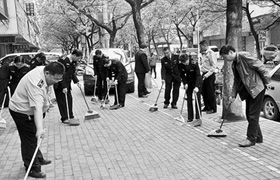 "Why are you sweeping a clean road? Doesn't it feel crowded with a dozen people sweeping within only a dozen square meters? Does this really help to keep the road clean?"

A netizen reacted to a photo in a local newspaper in Xinyang, Henan province, showing several officials cleaning a small section of a road, with the aim of trumpeting the city's efforts to improve sanitation.


Authorities free up telecom fees
From Saturday, telecom fees in the nation will be determined by operators, the Ministry of Industry and Information Technology announced on Friday. All fees will be decided by the market and operators, with consumers' rights protected through improved transparency, standardized advertising and accurate charging. Wen Ku, an official with the ministry, said the move will boost competition and improve efficiency.
Related:

China opens telecoms market

Injured wild panda protected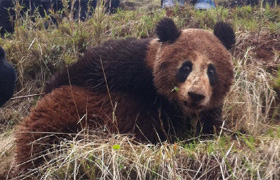 A villager in Zhaojue county of Sichuan province discovered an injured wild panda on Wednesday and protected the animal with other villagers until it was transferred to a nature reserve on Friday morning. The female panda, believed to be about 2 years old,was found near a bamboo forest by a village's house at about 1 pm on Wednesday.

Related:

Wild panda in need of a wash and brush up

Province aims to recruit more foreign experts
The province plans to bring in 102 more foreign experts from the United States, the United Kingdom, Germany, Australia, New Zealand and Israel to work on 63 unspecified projects, according to the provincial administration of foreign experts affairs. Guizhou is currently home to 239 foreign experts who hold certificates from the State Administration of Foreign Experts Affairs, including 221 who specialize in culture and education and 18 in economics.

Related:

Foreign experts confident about economic future
 

Mother seeks justice for rape of toddler
A single mother surnamed Tian wrote on her microblog on May 7 that her four-year-old daughter has been enduring one-year sexual abuse by the woman's husband Wang Yanzhi, Southern Metropolis Daily reported
Wang,  who is the head of a kindergarten in Pingdingshan, Henan province, was only sentenced to four years and six months in jail for child molestation, even though he is charged for rape.