Pancake panic as tourists in Shandong seize 5,000 kilograms of the tasty treats, Beijing subway authorities deny pricing plan and US-grown genetically modified corn gets the boot.
5,000 kilograms of pancakes snatched by tourists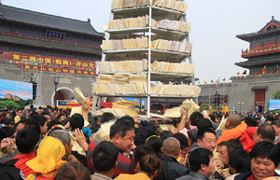 Almost 5,000 kilograms of pancakes were grabbed by tourists within minutes at Mount Yimeng scenic spot in Shandong province on May 7, cnr.cn reported.
The pancakes, which were planned to make a 6-meter high blessing tower, were snatched up by visitors despite efforts to persuade them not to take them.

Related: Traditional mendicants' walk held in East China

Exploded phone battery shuts down subway
A subway line in Shenzhen halted service for 46 minutes around noon on Thursday after a passenger's mobile battery pack exploded.
No one was injured, but four out of the 300-plus passengers claimed discomfort during the evacuation as they walked through a tunnel to reach the next platform, according to a report by www.sznews.com.

Related: Man says iPhone 4 exploded while charging

Beijing subway ticket fee rising plan denied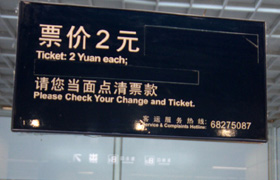 A screenshot of the Beijing subway ticket fee rising plan went viral online but the subway company denied the truth of it, Beijing Daily reported.
The screenshot showed a 3 yuan ticket for 0-6 kilometers, 4 yuan for 6-16, and 5 yuan for farther than 16 kilometers. The company said it was just one draft in its study and unrelated to the final plan.

Related: Capital seeks tighter security on subways in draft regulation

450-million-yuan theme park going nowhere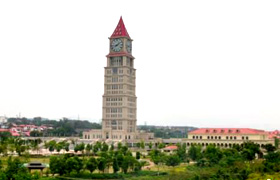 An ongoing mechanical clock theme park project in Ganzhou city, East China's Jiangxi province, has been suspended, reported Workers Daily on Thursday.
According to the report, 450 million yuan ($72 million) has been invested in the project, which aims to boost the local tourism industry by an estimated 13 million yuan in annual income. It only received a very low number of visitors, generating only 300,000 yuan in annual income since it was put into operation.

Related: Ruzhou to build Henan's largest outdoor snow park

China rejects US GM corn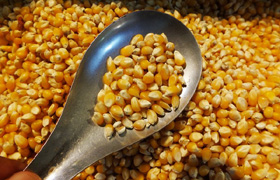 China has returned megatons of corn from the US since last October, as the shipments were found to contain a genetically-modified (GM) strain that is not approved by Chinese agricultural authorities. This move causes large losses for the agricultural industry in the US.
The core technology of GM corn is mastered by foreign companies. If China does not strengthen supervision on imports, it may have a negative effect on China's domestic agriculture industry, Beijing Youth Daily reported.

Related: Oversight of GM crop samples to be boosted

Kindergarten teachers demand higher pay
Teachers in a Yangzhou kindergarten in Jiangsu province went on strike on Wednesday to protest their low salaries, Xinhua News Agency reported on Thursday. The teachers' salaries are 1,500 yuan ($241) a month, the city's minimum wage, but local regulations stipulate that the salary of kindergarten employees should be at least 2.5 times the minimum wage.

Related: Kindergarten principal sacked in abuse scandal

Son lets mom return to house from dump
A son who kicked his 85-year-old mother out of his house on June 2013, forcing her to living in a garbage dump for 11 months, has brought her back home after he was recently sentenced to spend the night in a garbage dump in Xuzhou, Jiangsu province, Yangtze Evening News reported. A local court had tried to persuade the son to bring his mother home on 18 occasions before it passed its recent verdict.

Related: Mother, son drown selves in river after argument

Zoo chimpanzee hurt pursuing food
A chimpanzee in a Taiyuan zoo was injured while trying to get some food that visitors were throwing at it, Taiyuan Evening News reported on Thursday. The accident occurred on April 30 when some visitors threw food in a pool next to the monkey's cage, and the animal fell into the pool when it tried to climb over the railing.

Related:Zoo tries to lift panda's spirits with new swing