High drama in Hebei province as police rescue two college students held hostage by two men, some prominent universities in Beijing will be relocated to the outskirts of the city, and a snow leopard conservation center opens.
3D Monkey King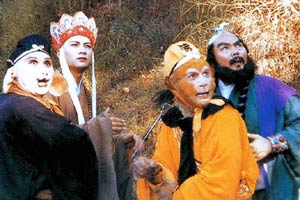 Renowned Monkey King performer Zhang Jinlai, better known as Liuxiaolingtong in China, said that the US and China will jointly shoot a 3D version film of the Chinese classic Journey to the West and he will replay the role of the Monkey King, Xinhua Daily reported Thursday.
The new version must be loyal to the literary, Zhang said at an event in Chongqing.

If the film adopts certain chapters of the book, the four main characters from the TV version of the story are likely to reunite in the new film, he said.






Universities in Beijing to move to suburbs
Beijing is taking practical measures in mapping out the city's universities to optimize the allocation of education resources, 21 Century Business Herald reported on Wednesday.
Minzu University of China, Renmin University of China and Beijing Jiaotong University will be relocated to the city's outskirts.
The authorities said the universities' original campuses will still be used and that some of them will be turned into graduate centers.

Hostage rescued
The police rescued two undergraduates who were kidnapped by two men in Jingxing County of North China's Hebei province on April 25, reported by HEBTV News on Wednesday.
An undergraduate escaping from the kidnappers' control called for the police's help, saying her two friends were still in danger. Police took rapid reaction following the leads. They shot one kidnapper dead and saved one girl when he was about to cut her throat. Another victim was successfully rescued from the other kidnapper in a farmhouse four days later.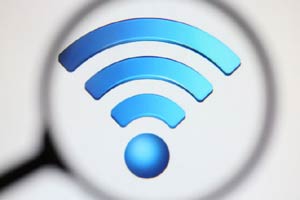 Yangzhou to have free Wi-Fi hot spots
Yangzhou residents will have free Wi-Fi in the city's urban area beginning in June, Jinling Evening News reported on Wednesday. The free Wi-Fi project will have 5,000 hot spots in major venues and places where people congregate. By the end of this year, the city will have 10,000 Wi-Fi hot spots.

Phony discipline inspectors caught
Three men pretending to be from the government's discipline inspection department attempted to take away Wang Yongping, director of the city's food and drug administration bureau, for investigation in Tongchuan, according to Nanfang Metropolis Daily. They had fake identity certificates, police batons and copies of discipline inspection regulations. Wang wasn't fooled, and the three were caught later by the police. They claimed they wanted to contribute to the country's anti-corruption work, the report said.

Leopard conservation center established
A snow leopard conservation center was established at Mount Qomolangma Nature Reserve on Tuesday, local authorities said. The center will invite experts to survey the snow leopard's population and habitat as well as the human impact on the animals, said Cao Tiantang, head of the reserve.