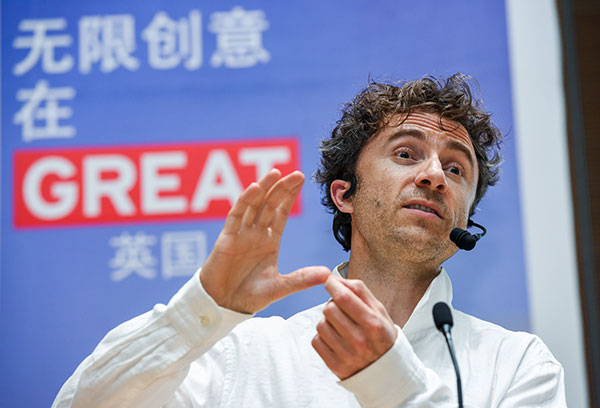 Thomas Heatherwick, British designer [Photo provided to China Daily]
Born and raised in London, Heatherwick studied 3-D design in Manchester Polytechnic and the Royal College of Art.
His mother is a craftswoman and that motivated him to think about designs.
He founded Heatherwick Studio in 1994 in London. The studio covers architecture, urban infrastructure, and furniture and product designs. It employs 180 people, mostly architects and designers.
Since he was young, Heatherwick wanted to create things rather than dwell on theories. His interest in China is also growing.
"In China, the developers I meet are not stuck on the idea that a building designer has (just) one style. Instead, they say, 'You did the Seed Cathedral, what would you do for this project?", he says.
"In China, the challenge is how to invent ideas that feel particular for China and not for somewhere else. Often we travel, and the city you travel to looks similar to the city you came from. I find that very disappointing."
He says his mission is to not even copy himself.
Part of the 2015 UK-China Year of Cultural Exchange, the Beijing exhibition will run through June 21, before traveling to Shanghai.